Exercises to Get Off the Floor With Ease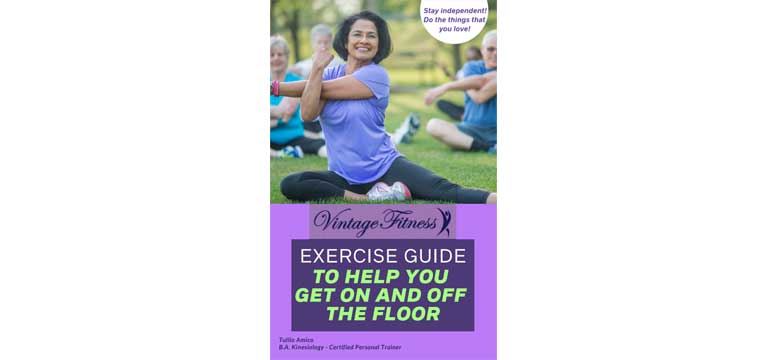 Do you have trouble getting up and down off the floor?
Are you avoiding trying to get on the floor because you are not confident you can get back up?
Do you live independently and know how important it is to be able to get off the floor if you fall?
Vintage Fitness offers in home and video personal training for seniors. We know which muscles need to be strengthened, which muscles need to be stretched and how to improve balance help seniors get off the floor with ease.
One of our personal trainers, Tullio, has written an ebook full of pictures and videos of the right exercises to prepare you to get off the floor.

Good Luck!
Erin
Vintage Fitness Personal Trainer
Vintage Fitness is an in-home personal training company in Toronto, Canada. We specialize in energizing the lives of people over 50 with exercise.