She eased her pain, improved her strength and can walk without her walker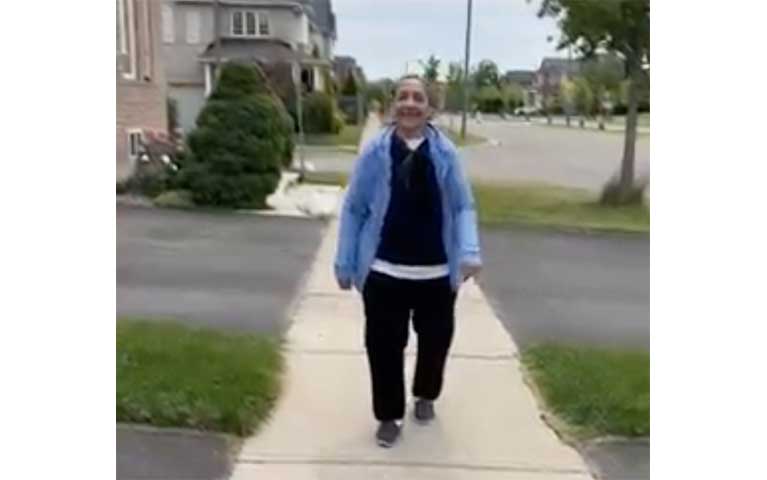 Shahenaz has progress from walking 5 minutes to 30 minutes without her walker
Shahenaz has been working with her personal trainer, Mais since January 2022. The initial goals that her and her son expressed were pain management (arthritis) improved mobility, strengthening weak muscles and less reliance on her walker. Shahenaz also wanted to have more energy to connect and play with her grandkids.

After six months of personal training, with Mais, including strength, cardiovascular and balance training she can now walk for 30 minutes without her walker.
When asked about her training Shahenaz said "I am so happy that I can walk farther now and feel much more confident"
Her success is a result of her hard work and determination, clear goals and the support and encouragement of her family and her trainer.
Her son, Aatir, wrote "I wanted to reach out to say how pleased my mom and I are with Mais. She's been really awesome engaging with my mom, encouraging and challenging her."
Have a look at Shahenaz in action!
Shahenaz walking without walker
Want to book a free consultation?
Book a call for a free consultation
Erin
Vintage Fitness
Vintage Fitness is a personal training company in Toronto, Canada. We specialize in energizing the lives of people over 50 with exercise.