Vintage Fitness Featured in the Globe and Mail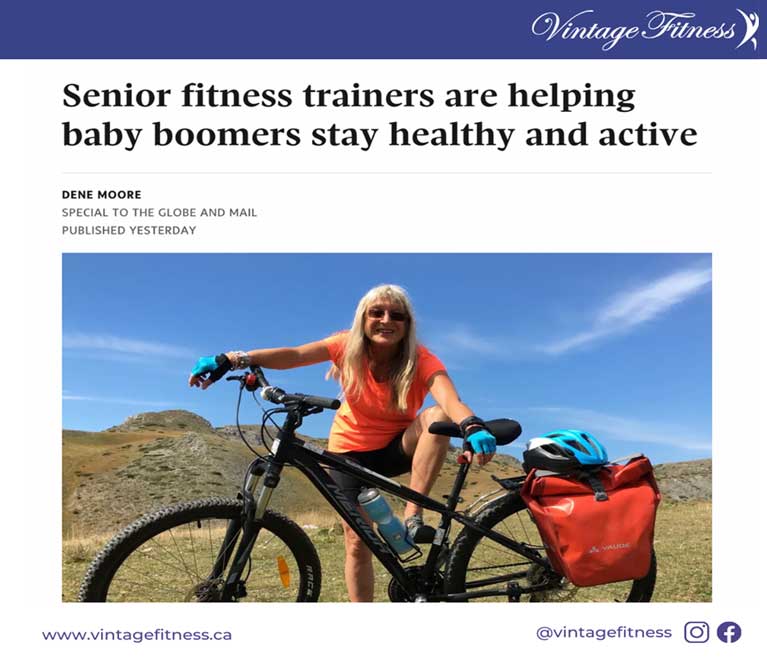 Link to Globe and Mail Article
A big congratulations to Vintage Fitness personal trainers Dee and Jennifer for their feature article in the Globe and Mail this week. The article is all about the impact that personal trainers who are older themselves can have with their clients. Clients tend to relate to these trainers easily and they can empathize with their clients because they know how it feels to wake up with a sore knee or overcome the loss of a loved one.
Vintage Fitness are so very proud of Dee and Jennifer.
Book a free consultation:
Book a call for a free consultation
Erin
Vintage Fitness
Vintage Fitness is an in-home personal training company in Toronto, Canada. We specialize in energizing the lives of people over 50 with exercise.