Boost Your Immune System Naturally Webinar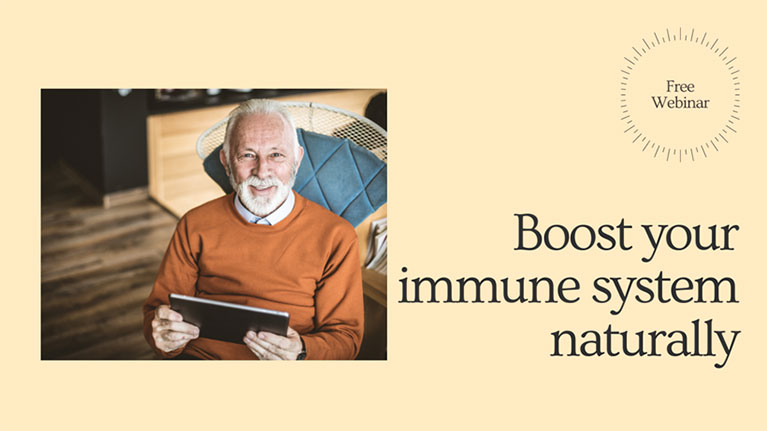 Free webinar with Dr. Lisa Weeks (ND)
Monday November 9th
11:00-11:45am
As flu session approaches, winter closes in and our isolation continues what better time to learn some easy ways to boost your immune system?
Join Vintage Fitness and a Naturopathic Doctor on Monday November 9th at 11:00am.
We will cover:
Overview of the Immune System
Cause of illness
Fever
Immune Boosting:
Lifestyle Tips
Foods
Tea
Supplements
ps. Register even if you can't make it and you will be sent a link to the recording

Good Luck!
Erin
Vintage Fitness
Vintage Fitness is an in-home personal training company in Toronto, Canada. We specialize in energizing the lives of people over 50 with exercise.