He Doubled His Walking Speed with Personal Training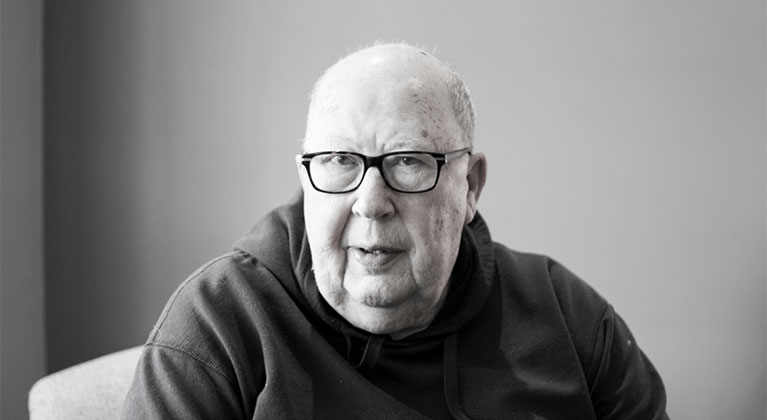 Alex has doubled his walking speed and is now ready to tour the streets of London and keep up with his wife
A big congratulations to Alex and his Vintage Fitness trainer, Linds. They have both worked hard and achieved amazing results!
Notes from Alex's trainer:
When Alex and I first met, he had some trouble walking. Even getting to the end of the street, 140 meters there and back, felt like a chore. That was last fall. It's not as though he didn't have good reason for finding himself in this rut; he's been handed some rough health situations. Some treatments have a way of robbing you of all your energy, and when it's done, it can be very difficult to find your way back to normal.
He wanted to be able to go for walks. Precisely where, how fast, or how far were not necessarily in his purview. He's explored the streets of so many great cities on foot and he knew he just wanted to regain this ability that so many take for granted. But goals need to have both meaning and clearly defined parameters if they're to drive real change, so setting a meaningful and defined path was where we began our journey together. And his long term goal is a beautiful one. London, Notting Hill, with his wife in a charming flat, walking the neighbourhoods like they've done before in their 50 plus years of marriage. Their most recent previous trips ended up with Alex sitting on a bench somewhere while his wife headed off on her own. But now he's decided to work toward being able to maintain a walking speed that they both enjoy for two hours of site-seeing a day. That was a long way off from that 140 meters he was capable of, but he was determined.
After meeting last fall, it took a month for me to convince him just to walk around his block because he legitimately didn't know if he'd make it all the way around. We built up to it and his first walk around that 650 meter route took 21 minutes, 58 seconds. That's about 1.8 km/hr. The lockdown did delay our training for a few months, but by the summer he had made significant improvements. He can now walk that block in 10 minutes 30 seconds, or about 3.8 km/hr. He more than doubled his walking speed! He's gone from 140 meters of laboured walking to being able to do 2 kilometres without needing to take a seat, and he's extending that distance every two weeks, like clockwork. He's gone from being able to do 8 chair stands in half a minute to being able to do 16. His sit and reach flexibility test improved by 33% and his speed/agility test improved 25%. He likes to hear those numbers, but the most meaningful thing to him is that he doesn't feel like he's quite so weighed down and fatigued. He feels that he can be more active with his wife, that he can walk with her in the store or the park and feel a little something like he used years before.
Alex sometimes likes to thank me, as if it were my hard work and determination that led to these incredible improvements. No Alex, it's all you. My only job was to help you see and define the potential that was already there. Now you've made leaps forward, glimpsed the possibilities that lie ahead, and you're walking toward them at exponential rates. If anyone should do the thanking, it's me. It's really been an honour to be a part of your journey. And the best part is, he's already booked his flight for that London trip with his wife for next year. Bon Voyage, my friend.
Book a call to for a free virtual session

Good Luck!
Erin
Vintage Fitness
Vintage Fitness is an in-home personal training company in Toronto, Canada. We specialize in energizing the lives of people over 50 with exercise.