Take your workout outside: Balance Training
An outdoor exercise program for older adults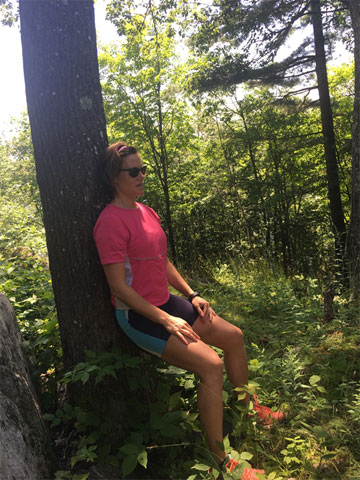 Balance training like cardio, strength and flexibility should be an integral park of your exercise program, especially if you are an older adult. Balance training will help you to feel more stable and prevent falls. This is the fourth blog in a series all about busting out of the gym and taking your workout outside. All that you need is an exercise band, a park bench or sturdy garden bench and some will power.
Week 1: Leg Strengthening
Week 2: Cardiovascular exercise
Week 3: Upper body strengthening
Week 4: Balance training (This Post)
Week 5: Flexibility
Balance training
Knee lifts:
Keep these slow to work on your balance and to warm your body up
Heel lifts:
Great to strengthen your calves and improve your balance
Rock the boat:
Make sure to have something in front of you to hold on to if you lose your balance.
Walk the line:
You can use painters tape in your garden to mark off a straight line and try to "walk the line"
Good Luck!
Erin
Vintage Fitness
Vintage Fitness is an in home personal training company in Toronto, Canada. We specialize in energizing the lives of people over 50 with exercise.