Thomas no longer experiences back or knee pain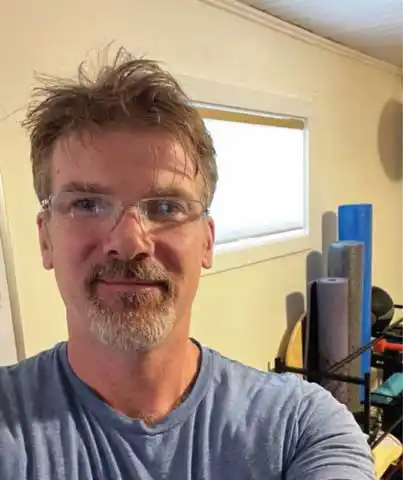 Thomas' thoughts:
This is the kind of story you will be inclined to disbelieve. If I read it, I probably wouldn't believe it. But it's true. Having experienced chronic back pain since my teens, I am now living with virtually no pain in my back. That comes down to the strength I have built up working with David, but also due to a different way of thinking about my back. And this new way of thinking is NOT that I can't do things. I can pick any goal and work toward it, as long as I work toward it following David's very effective methodology of progressive overload. All I can say is that it works. Perhaps even more surprising, the knee pain I was told was arthritis and had accepted would never go away is gone. My leg and knee tied into my back, feel very strong and stable. I am now able to hike over 2.5 hours in steep terrain and literally not notice my knee at all. What an incredible gift. I can't claim to understand exactly how this transformation has taken place, but I don't really need to. We can't all be experts, but we can hire experts to work with us to achieve our goals. I had become very skeptical of all the professions who claim they could help me with my physical pain, and I still am, except for physical training. Why? Working with David has actually achieved results, and results that are proving sustainable. Guided movement is the key, not sitting around taking anti-inflammatories!
His personal trainer: Dave's thoughts:
Thomas is very motivated and actively participates in improving his health and fitness. His dedication to his personal training sessions and diligence in doing his homework significantly accelerated his achievement of living pain free.
He has always been very active but about 30 years ago, he injured his back and despite physiotherapy and other treatments, he was frequently in pain. Back pain meant significantly cu􀆫ng back on his favourite outdoor activities. Even simple day to day ac􀆟vi􀆟es, like standing up, sitting down, and going up steps caused pain. More recently, Thomas was also experiencing pain in his le􀅌 knee which further restricted his ability to be as active as he wanted to be. A􀅌er 4 weeks of personal training, his back pain was reduced by 50%, and a􀅌er 8 weeks, by 70%. Now his back and knee are pain free and Thomas can once again do the activities he loves without the fear of pain.
Book a call to for free consultation
Good Luck
Erin
Vintage Fitness
Vintage Fitness is an in home personal training company in Toronto, Canada. We specialize in energizing the lives of people over 50 with exercise.