Learn How to Prevent a Fall This Winter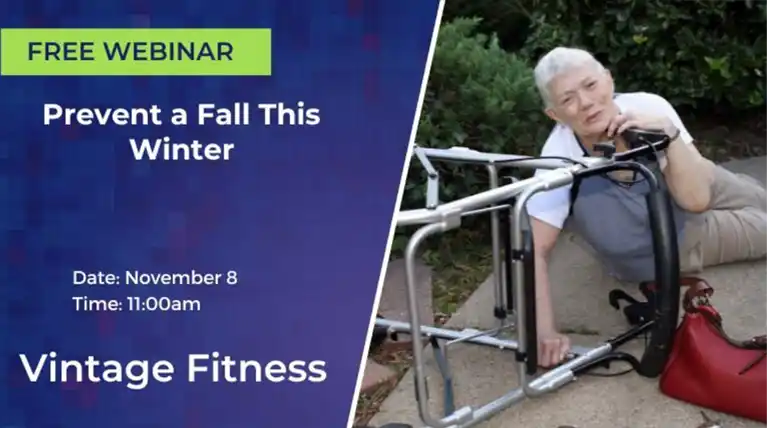 The owner of Vintage Fitness, Erin, shares the latest scientific research about:
Cross cultural look at why seniors in some countries fall less than others
Where seniors fall?
What causes them to fall
How to manage key fall risk factors
Webinar Recording: Fall Prevention Strategies for Winter
Dive deeper into our fall prevention insights by watching the full webinar below. This informative session offers invaluable advice and practical tips to help you navigate the winter safely. Press play to start learning now!
Book a call to for free consultation
Good Luck
Erin
Vintage Fitness
Vintage Fitness is an in home personal training company in Toronto, Canada. We specialize in energizing the lives of people over 50 with exercise.