Fall Prevention Webinar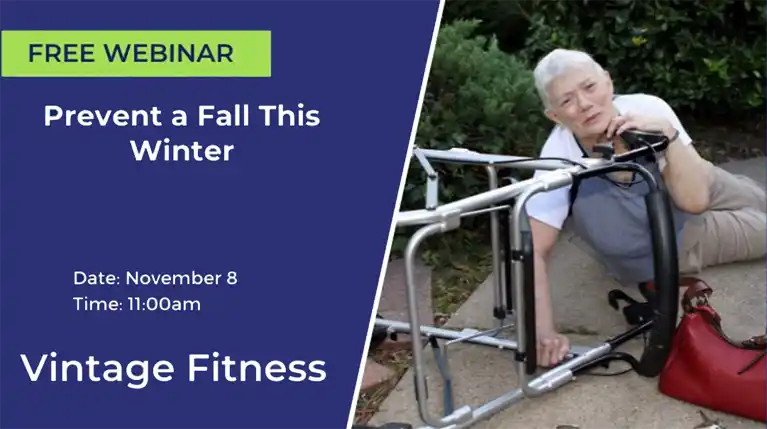 Join CEO of Vintage Fitness, Erin Billowits for a free webinar about preventing falls.
This webinar is for you if:
You are an older adult or have a loved one that is worried about falling
You have had a fall in the past and want to prevent a second fall
You would like to learn more about effective balance training
Register even if you can't attend and you will be sent a recording.
Good Luck
Erin
Vintage Fitness
Vintage Fitness is an in home personal training company in Toronto, Canada. We specialize in energizing the lives of people over 50 with exercise.