What Exercises Should You Be Doing to Age Well?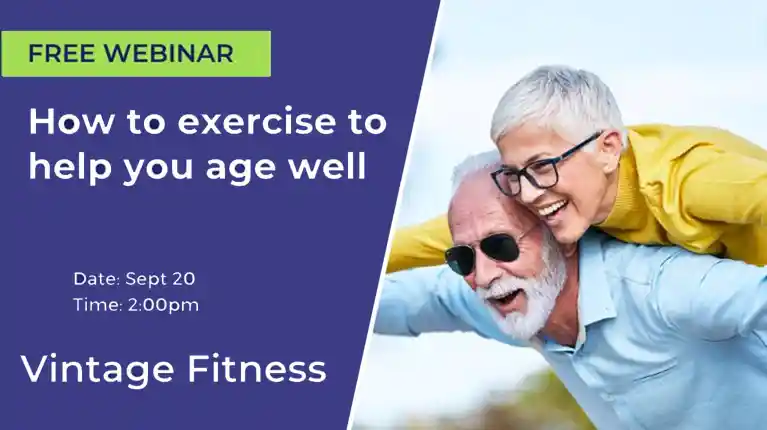 Neville and Erin, older adult fitness specialists, from Vintage Fitness taught a webinar all about which exercises you should be doing to age well.
You know that exercise is good for you and you try to exercise as often as you can but do you know:
What exercise to do
How often you should be exercising
How to incorporate mobility to reduce the chance of injury
What intensity you should be exercising at
When you should take rest days
Watch the webinar recording:
Book a call to for free consultation
Good Luck
Erin
Vintage Fitness
Vintage Fitness is an in home personal training company in Toronto, Canada. We specialize in energizing the lives of people over 50 with exercise.