15 Years of Experience and a Master's Degree in Phys Ed! Welcome Shabnam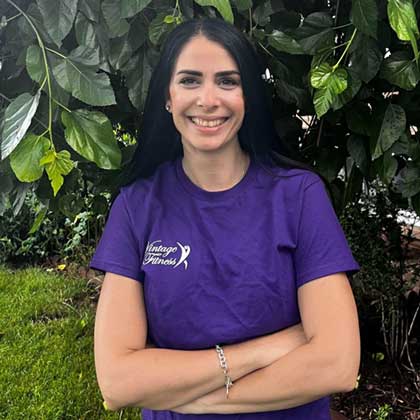 I was born in Iran, I discovered my passion for personal training at a young age and have dedicated myself to the field ever since. Starting at age 18, I began volunteering as a personal trainer for seniors and children, which fueled my desire to help others improve their well-being. With a family business that included three gyms, I gained extensive experience as a manager and personal trainer, specializing in bodybuilding, spinning, TRX, and boot camp. Alongside this, I extended my expertise to nursing homes, providing personalized training for elderly individuals. Additionally, I worked as a home nurse, further expanding my knowledge in joint health, arthritis, and rehabilitation for broken bones. With a degree in physical education, I possess a solid foundation in the field. I truly love my job, and my dedication and reliability to my profession drive me to deliver the best possible results for my clients.
I speak Farsi and English and specialize in injury rehabilitation, strength gains for older adults and weight loss.
I work across the Greater Toronto Area and online.
Learn more: https://www.vintagefitness.ca/personal-trainer-north-york
Book a call to for free consultation
Erin
Vintage Fitness
Vintage Fitness is a personal training company in Toronto, Canada. We specialize in energizing the lives of people over 50 with exercise.