What Exercises Should I Be Doing if I Am a Senior With Dementia?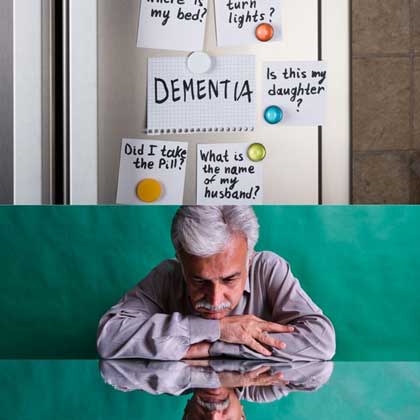 Exercise, especially cardiovascular exercise, has innumerable benefits for brain health. If you do have dementia or care for a loved one with dementia, getting moving everyday is critical.
During a recent team training one of our senior fitness experts, Dave, reminded us of the benefits of exercise for clients with cognitive impairments:
improves blood flow
stimulates the production of human growth hormone
reduces inflammation, stress and anxiety
improves concentration and focus during and after the session
improves sleep which helps with alertness and brain health maintenance
increases the levels of neurotrophic factors (e.g., BDNF).
There are ways to force your brain to work harder during exercise such as:
Add an upper body movement to the existing lower body movement
Add cross body movements (e.g., knees up and tapping with the opposite hand)
Opposite sides moving simultaneously (e.g., L knee and R arm up at the same time)
Give a task during exercise (e.g., instead of ankle circles, get them to print their name with their big toe)
Try out this short " brain health" exercise routine:
Book a call to for free consultation
Erin
Vintage Fitness
Vintage Fitness is a personal training company in Toronto, Canada. We specialize in energizing the lives of people over 50 with exercise.