Get Pain Relief & Strength with a Trainer and Physiotherapist!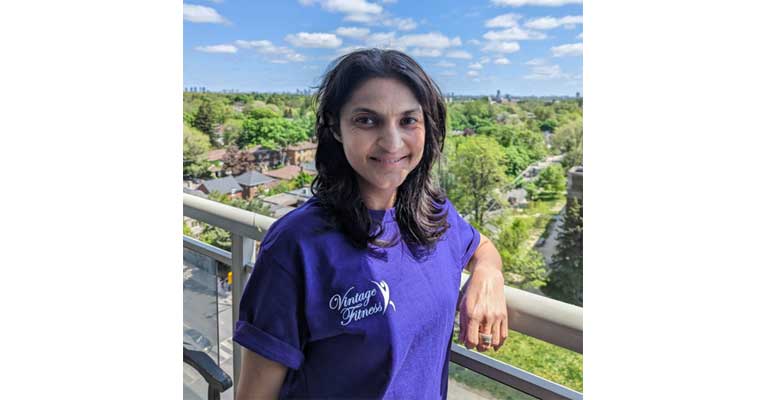 Want a trainer with a Masters of Physiotherapy to ease your pain and build your strength?
Aarti has a Master's Degree in Physiotherapy and has worked for 13 years as a Physiotherapy Assistant and as a Senior Physiotherapist.
She has worked extensively with stroke clients and is a specialist with extensive knowledge of physiotherapy treatment techniques for a wide range of conditions, including Neurological, Musculoskeletal, Cardio-Pulmonary, Medical and Surgical, Sports injuries and rehabilitation.
Her experience also includes Pediatric health issues, Community health rehabilitation and dealing with client pain.
Through her ability to listen attentively and effectively and because of her empathic approach, Aarti is able to design personal training programs that achieve client goals safely.
She truly cares about the well-being of seniors and her clients in particular.
Book a call to for free consultation
Erin
Vintage Fitness
Vintage Fitness is a personal training company in Toronto, Canada. We specialize in energizing the lives of people over 50 with exercise.