Success Story: 82 Years-Old Improves Strength, Balance and Endurance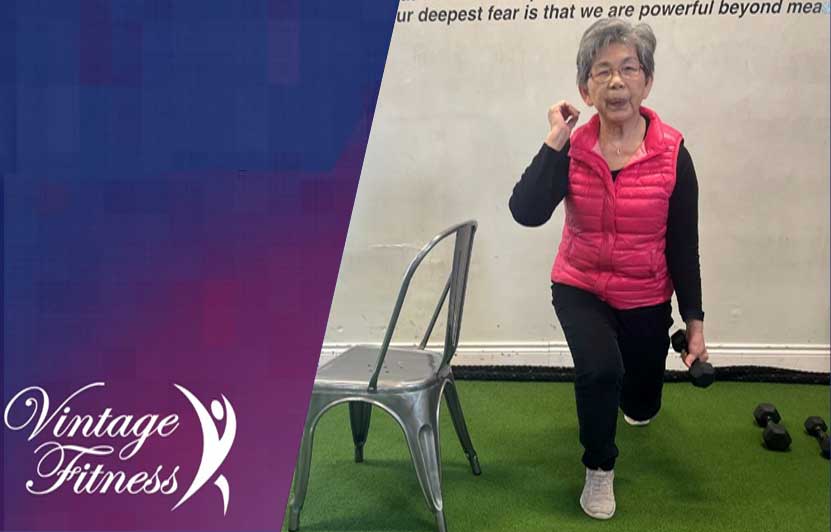 At 82, Elizabeth is stronger, with better balance and endurance than last year.
When Elizabeth started working with Angie, a personal trainer from Vintage Fitness she had clear goals in mind:
Elizabeth's Goals
To improve strength in hands
To improve balance
To improve overall strength
To improve endurance
Ability to walk for very long periods of time especially while travelling.
Better posture
Improved sleep
Improved well being and feeling of community
Thoughts from her trainer, Angie:
Elizabeth has been sleeping amazing. She has great energy. Her hand pain is completely gone. She has trimmed down in her waist and hips. She has gained fantastic balance and posture. Her endurance continues to improve.
Angie works with Elizabeth 2 times a week at a gym with fun circuits that's include strength balance agility and cardio respiratory training as well as flexibility and mobility.
Elizabeth is currently travelling in Asia and feels great about all her accomplishments to date!
Angie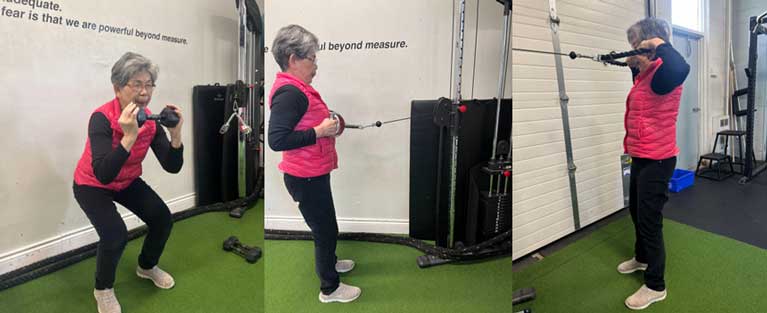 Book a call to for free consultation
Erin
Vintage Fitness
Vintage Fitness is a personal training company in Toronto, Canada. We specialize in energizing the lives of people over 50 with exercise.