Registered Kinesiologist, Matt, Joins Our Team in Mississauga & Etobicoke!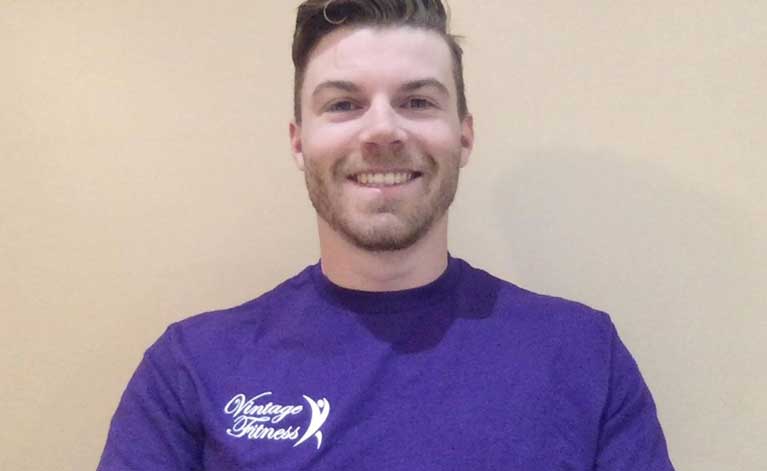 Matt graduated from the University of Western Ontario where he received an Honours Bachelor of Arts with a specialization in Kinesiology. Matt has experience as a Registered Kinesiologist working with clients from Veterans Affairs Canada, individuals recovering from motor vehicle accidents, injury rehabilitation, athletic training, and general strength and conditioning. He is currently studying at the Canadian Academy of Osteopathy in Hamilton to become an Osteopathic Manual Practitioner. Matt uses his background in kinesiology to help clients reach their goals safely and effectively. He helps clients reduce their pain, gain strength, mobility, independence, and achieve their fitness goals. In his free time, Matt enjoys staying active by strength training, running, biking, and playing hockey, golf and ultimate frisbee. Matt loves to spend time at his cottage in the Kingston area, and spend time with his family and friends.
Video
Here she is performing a banded Row to Twist to improve back, core and balance. Also, look at that smile as she performs her favourite exercise!
Book a call to for free consultation
Erin
Vintage Fitness
Vintage Fitness is a personal training company in Toronto, Canada. We specialize in energizing the lives of people over 50 with exercise.