Exercise Consistency Could Be What Is Stopping You Achieving Your Health Goals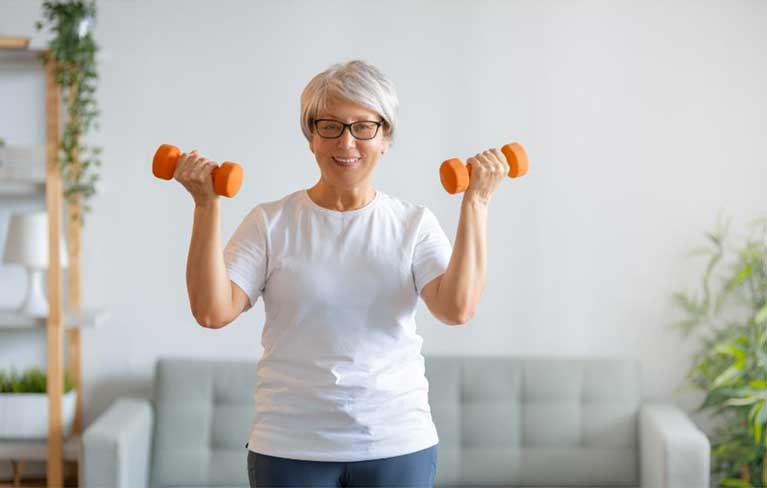 Not getting the results you want from your exercise program? Consistency could be the issue
Our team of seniors fitness experts at Vintage Fitness often discuss the barriers our clients have to achieving their fitness goals and how we can help to overcome them.
In a recent discussion, the lack of consistency of exercise and not doing the exercise homework on their non-training days were identified as the key reasons many seniors don't achieve their fitness goals.
The Canadian Society for Exercise Physiology recommends that people over the age of 65:
Performing a variety of types and intensities of physical activity, which includes:
Moderate to vigorous aerobic physical activities such that there is an accumulation of at least 150 minutes per week
Muscle strengthening activities using major muscle groups at least twice a week
Physical activities that challenge balance
Several hours of light physical activities, including standing
What strategies can you use to ensure that you do exercise more consistently?
Understand and write down your bigger 'why': Write down the deep why behind wanting to exercise beyond weight loss or vague statements about wanting to get stronger. Do you want to be able to take a trip in the spring? Stay living independently in your home? Be able to care for and play with your grandchildren?
Stack exercise with an established routine: Trying to create a new routine is challenging. Why not use a well established routine in your life and have that as the trigger to exercise everyday?
Get support and accountability: Tell your trainer or a friend about your exercise plan every week so they can keep your accountable
Plan: Getting the recommended 150 minutes of cardiovascular exercise, 2 strength sessions and balance exercise every week needs to be planned out ahead of time. Pencil each session into your calendar and either adjust or slowly build up exercise minutes until you hit the recommended targets.
Need help motivating yourself to exercise?
Book a free consultation
Book a call to for free consultation

Good Luck!
Erin
Vintage Fitness
Vintage Fitness is an in-home personal training company in Toronto, Canada. We specialize in energizing the lives of people over 50 with exercise.