Get Fit for Travel: Free Webinar for Seniors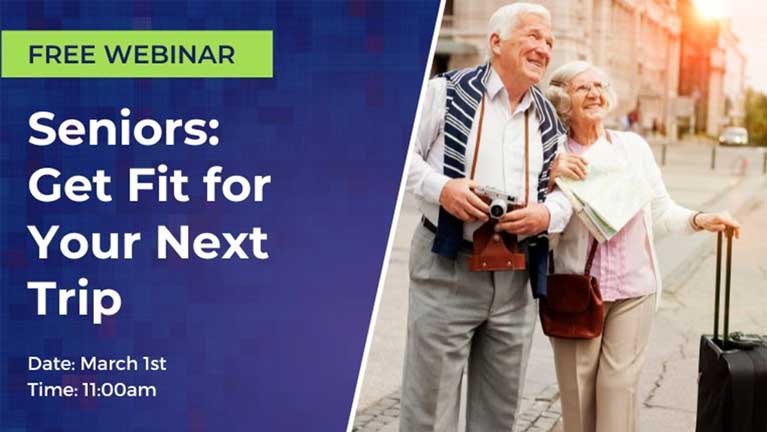 On March 1st Vintage Fitness has paired up with Gravitate travel to answer all of your questions about travel for seniors.
Do you not sign up for excursions because you are worried that you won't be able to keep up?
Would you like to learn more about solo travel for seniors?
Would you like some advice on the best travel destinations for you?
Do you have questions about health travel insurance?
Do you want to learn the right exercises for being able to handle your luggage, walk up stair and on cobblestone streets?

Good Luck!
Erin
Vintage Fitness
Vintage Fitness is an in-home personal training company in Toronto, Canada. We specialize in energizing the lives of people over 50 with exercise.