80 year old Vintage Fitness Trainer on CTV News!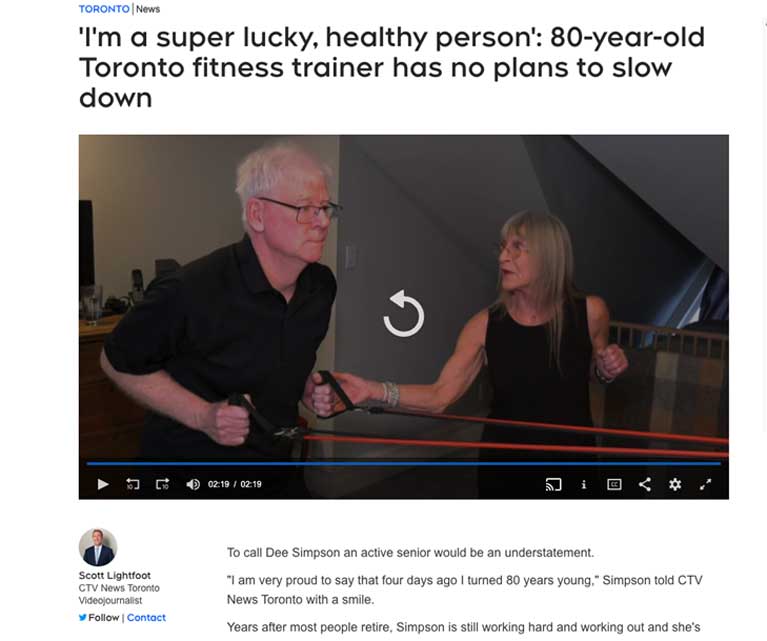 Dee from Vintage Fitness was recently featured on CTV news. She turned 80 years old recently and she is as motivating and energetic as most 60 year olds.
Check out Dee, her client Chuck and Vintage Fitness owner Erin on CTV:
https://toronto.ctvnews.ca/i-m-a-super-lucky-healthy-person-80-year-old-toronto-fitness-trainer-has-no-plans-to-slow-down-1.6234716
Would you like to learn how a seniors fitness expert could help you build your strength, stamina and balance?
Erin
Vintage Fitness
Vintage Fitness is a personal training company in Toronto, Canada. We specialize in energizing the lives of people over 50 with exercise.