15-Minute Workouts for Seniors That You Can Fit into Your Holiday Schedule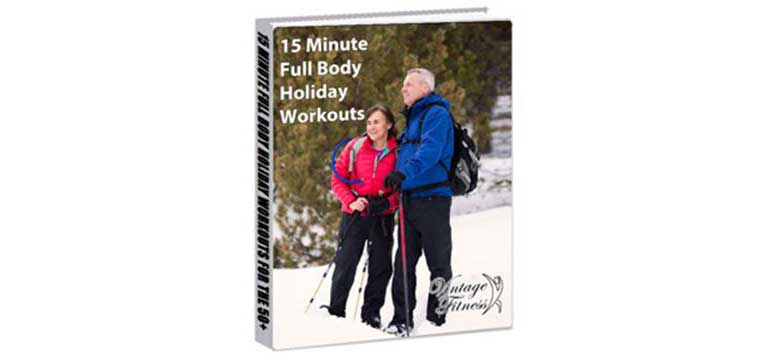 This time of years our social calendars can fill up which is exciting after a number of quieter holiday seasons. Vintage Fitness wanted to support you to stay active over the holiday.
Down this book which is full of exercise programs tailored for seniors that should only take you 15 minutes.
The ebook covers:
Cardiovascular health
Flexibility
De-stress
Interval Training
Balance Training
Calorie Burn
Erin
Vintage Fitness
Vintage Fitness is a personal training company in Toronto, Canada. We specialize in energizing the lives of people over 50 with exercise.