Lessons from a Stage 4 Ovarian Cancer "Graduate"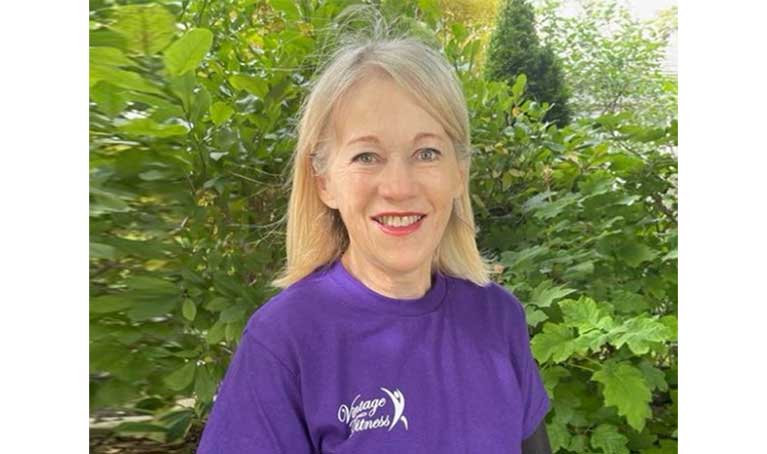 Every week the team of senior health experts at Vintage Fitness get together to discuss case studies, recent scientific research about seniors' health and the best way to coach our senior clients with various health conditions.
Recently, Catherine shared her story of being diagnosed with stage 4 Ovarian Cancer. She told us about the emotional lows and highs as well as amazing stories of care and support she received from her loved ones, oncologist and support staff at a great Montreal hospital where she continues to do remote work for. Her biggest message was about having a positive attitude and a belief that her cancer could be 'hit out of the ball park.' She was so positive during her treatment that her oncologist asked if she could book her appointments first thing in the morning to help him start his day with positivity. He also asked her to take on a Cancer Fit class which she did so willingly while working full time and going through chemotherapy.
Catherine told us how important it was for her to keep exercising during her treatment as well as her need to advocate for her own health. The first doctor she was referred to told her that she couldn't be seen for a few months and she got a second opinion at another hospital that took her within a week for testing and chemo. She charted her own path and listened to her body. Her plan everyday was and still is to make that day as fun as she could. She doesn't like the word "survivor" but prefers "graduate" because it feels more empowering to her. "I am a 'graduate of cancer' because I determined that it would not control me instead I would learn from this small chapter in my life and hit the cancer out of the ball park" "I am 13 years a graduate of stage 4 Ovarian Cancer in a time when only 5% of patients would make it to a maximum of 5 years after the silent cancer. I train, I work, I LIVE every day! Come exercise with me and the other trainers at Vintage Fitness!"
Many of the trainers on our team have extensive knowledge and experience on cancer and exercise. If you have questions or would like a free consultation book a call below.
Erin
Vintage Fitness
Vintage Fitness is a personal training company in Toronto, Canada. We specialize in energizing the lives of people over 50 with exercise.