Do you know a senior that is feeling a bit down?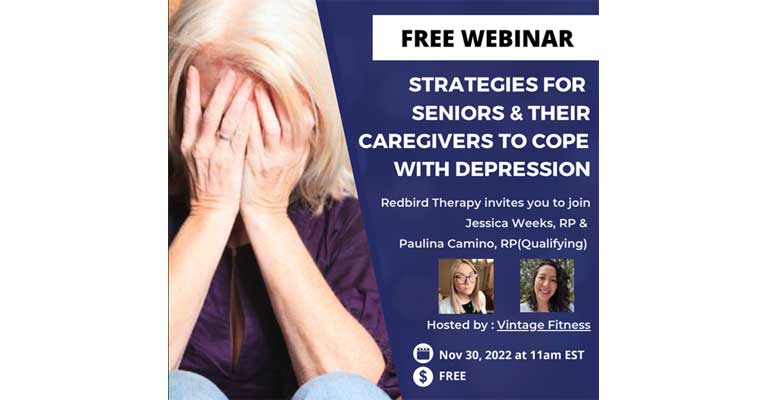 As we move into the winter it can be a difficult time for seniors. As seniors fitness experts we often talk to seniors and their families about how to improve their energy levels and mood. Exercise can make a big difference to feel energized, ease pain and release our feel good endorphins. There are often times when exercise alone isn't enough and our clients need the help of a professional to help with their depression and anxiety.
Vintage Fitness has partnered with Redbird Therapy to offer a free webinar to seniors and their caregivers that would like to learn strategies to manage depression
Erin
Vintage Fitness
Vintage Fitness is an in-home personal training company in Toronto, Canada. We specialize in energizing the lives of people over 50 with exercise.