Vintage Fitness on Breakfast Television!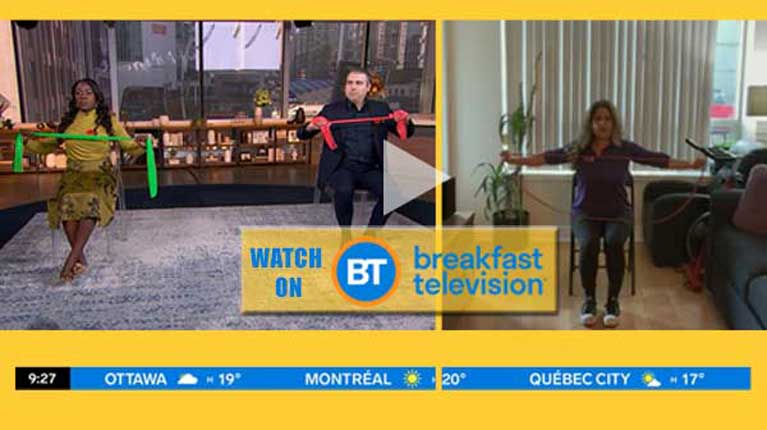 Join with senior's fitness expert, Angie, as she leads the hosts from Breakfast Television in their "movin in the morning" segment. Grab that exercise band that is gathering dust before you start.
All of the exercises that Angie taught are tailored for seniors:
A back exercise
A chest stretch
Balance exercises
Erin
Vintage Fitness
Vintage Fitness is a personal training company in Toronto, Canada. We specialize in energizing the lives of people over 50 with exercise.