Top 10 things to consider when researching fitness for seniors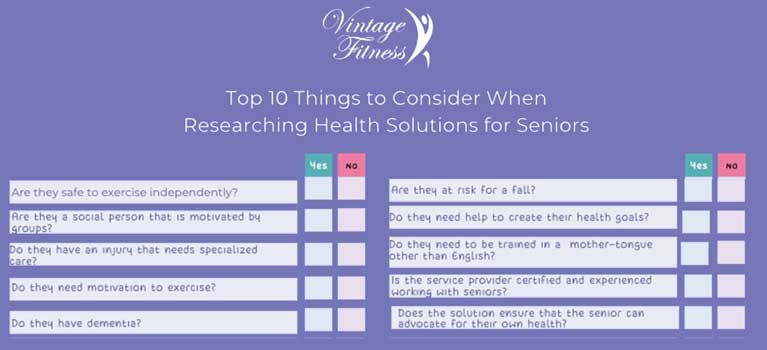 Researching health and fitness solutions for a loved senior in your life can be overwhelming. Do they need physiotherapy, in-home personal support worker, personal trainer, membership at a gym or maybe programs at their local seniors centre?
Vintage Fitness has been offering personal training for only seniors in their homes as well as online for the last 17 years. We talk with adult children with aging parents that are looking for solutions to help improve their parents strength, balance, mobility, brain health and mood everyday.
We have created this downloadable check-list with the top 10 things to consider when you are researching fitness solutions for the senior in your life:
Visit our
Erin
Vintage Fitness
Vintage Fitness is a personal training company in Toronto, Canada. We specialize in energizing the lives of people over 50 with exercise.