Top Tips for Seniors to Ease Their Low Back Pain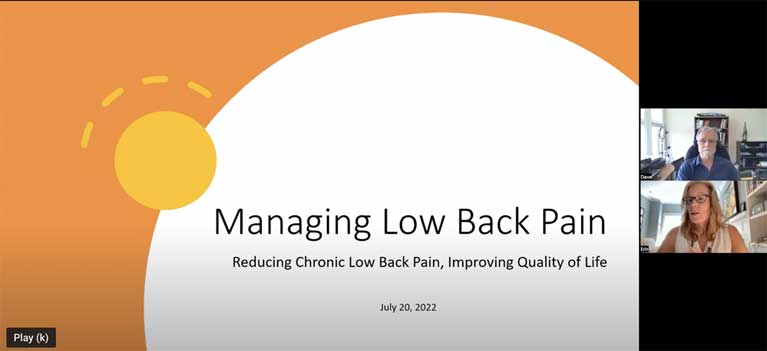 Personal trainer and seniors fitness expert from Vintage Fitness Dave recently gave an hour long webinar about back pain.
He covered:
The main causes of back pain with a focus on chronic back pain
Some of the main triggers that are causing your pain back to continue
Spine friendly solutions for everyday living
An approach to rebuild your back's capacity and enjoy activities of daily living
If you are a senior with chronic back pain, Vintage Fitness would like to help. We offer in person assessments and training, one on one virtual training and small group virtual training specially for clients that suffer from back pain.
Call Sid (647) 249-1032, or
Book a call for a free consultation
Save the Date:
Our next webinar is on September 7th at 11:00. The topic is Top Walking Tips for Seniors. This webinar is for seniors that love to walk but have pain when they walk or have been doing the same walk for years without any gains.
Erin
Vintage Fitness
Vintage Fitness is a personal training company in Toronto, Canada. We specialize in energizing the lives of people over 50 with exercise.