Why Seniors get Stuck Committing to Exercise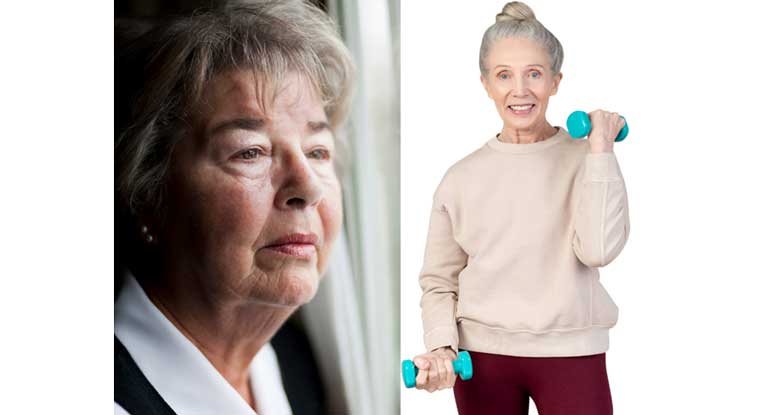 Vintage Fitness has been transforming seniors' lives with exercise for the last 17 years. When a client commits to work with a personal trainer, regularly attends their sessions and does their exercise homework they get stronger, improve their stamina and get back to the activities that they love.
BUT
Many seniors and their families get stuck before really committing to exercise.
The key barriers we hear:
I need to talk with (my mom, my sister, my daughter) before committing to exercise
I going on holiday so I will commit later
A friend is coming to visit so I will be too busy to exercise
I am planning a visit to my daughter's place
I am not feeling motivated to exercise right now
All of these barriers are real scheduling issues that need to be addressed. The bottom line is do you understand the magnitude of your health issues and how miraculously exercise can help?
The issues that most of our clients deal with are serious and if not managed will stop them living the life they want.
A lack of strength can lead to increased risk of falls and eventually a loss of independence.
Lack of stamina results in no energy which often results in withdrawing from time connecting with friends and family
Obesity often results in type 2 diabetes and extra, painful strain on joints
The real question to ask isn't "when will I have nothing else going on in my life and feel motivated to exercise" the question is "if I don't commit to exercise what will happen in 1 year, 5 years?"
Once you realize the impact that not committing to exercise will have on your life, the barriers look very small and easy to overcome.
Commit to a free consultation with a senior's fitness expert
Book a call for a free consultation
Erin
Vintage Fitness
Vintage Fitness is a personal training company in Toronto, Canada. We specialize in energizing the lives of people over 50 with exercise.