Top Information on Osteoarthritis from a Seniors Fitness Expert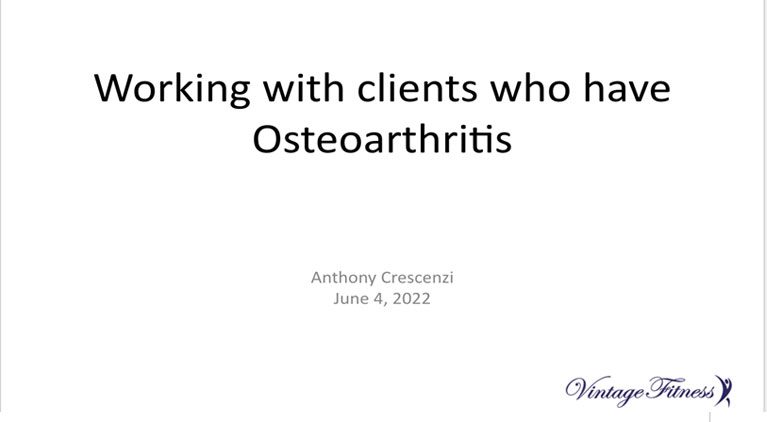 On June 4th the Vintage Fitness team got together to learn and bond. One of our presentations was all about Osteoarthritis done by Anthony Crescenzi. This information is important for seniors that suffer from Osteoarthritis. It covers what the condition is, the causes and how best to treat it. Below is some slides from the training presentation as well as a video of Anthony presenting to the Vintage Fitness team about Osteoarthritis.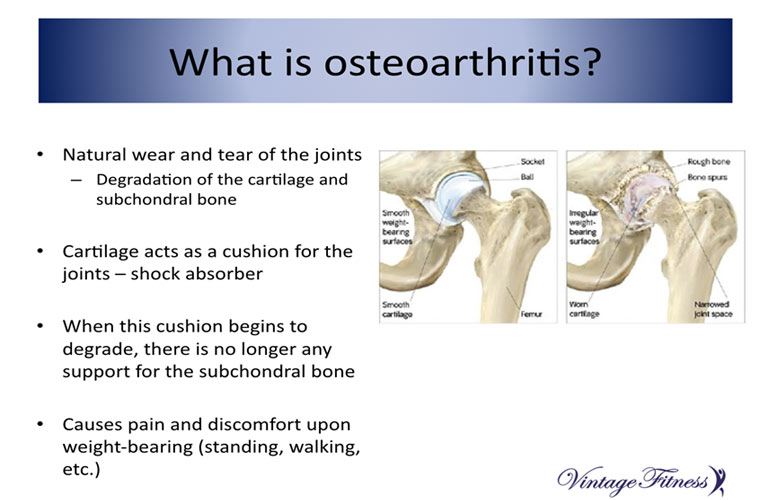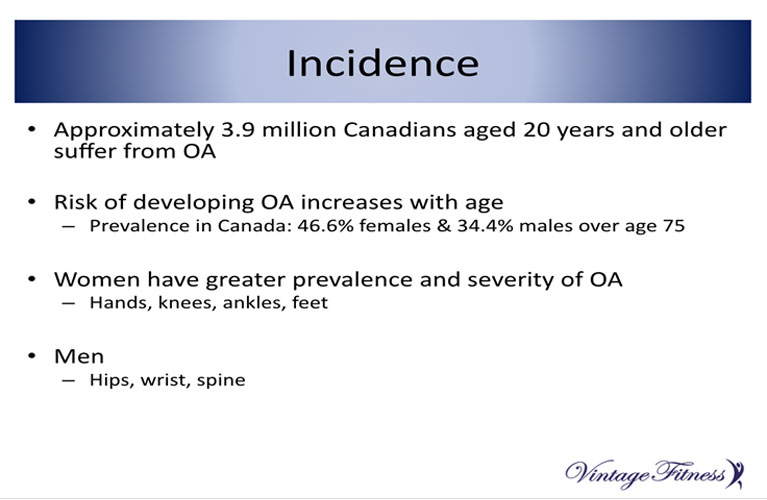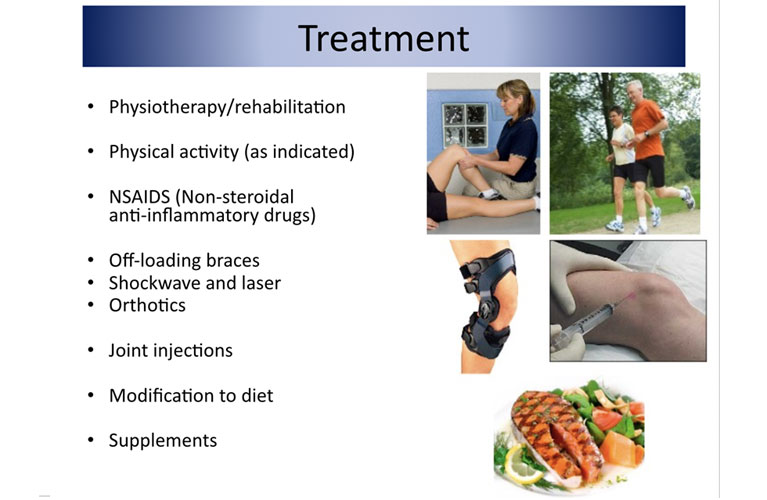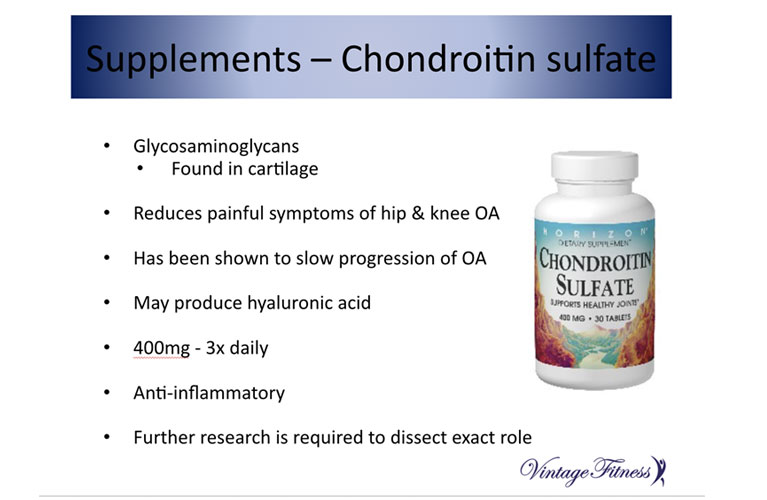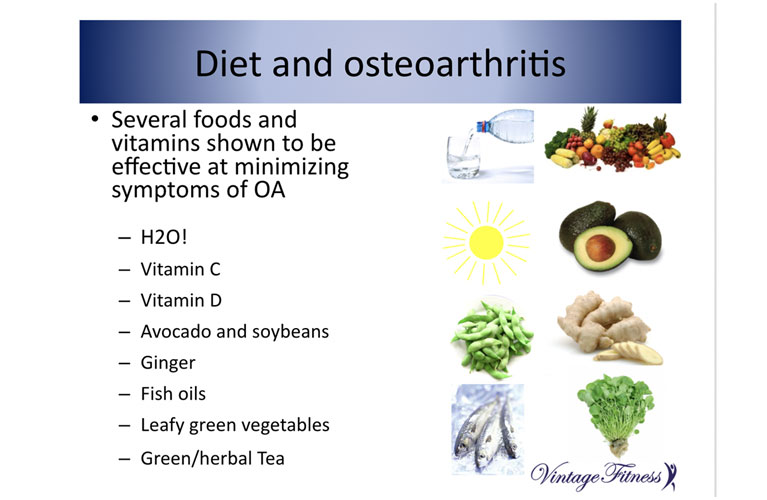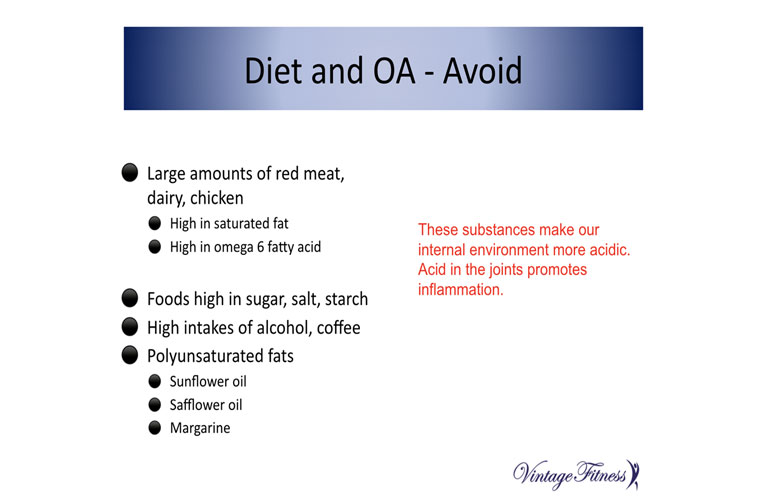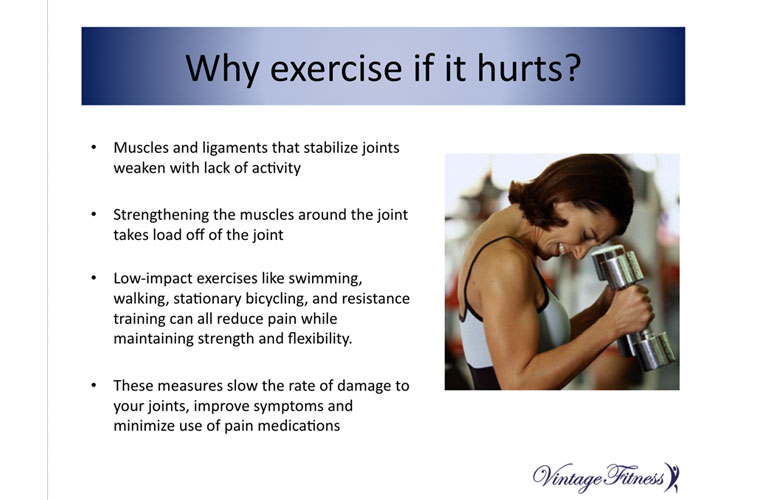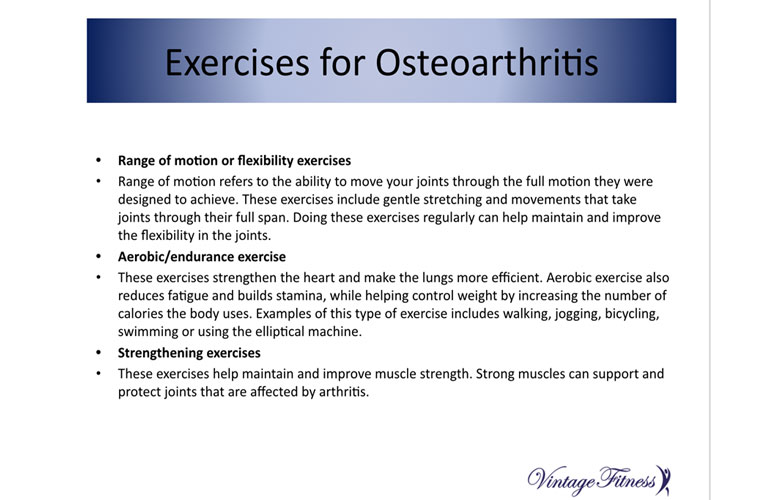 Want to book a free consultation with Anthony?
Book a call for a free consultation
Erin
Vintage Fitness
Vintage Fitness is a personal training company in Toronto, Canada. We specialize in energizing the lives of people over 50 with exercise.