Tips to Help Parents Staying Independent as They Age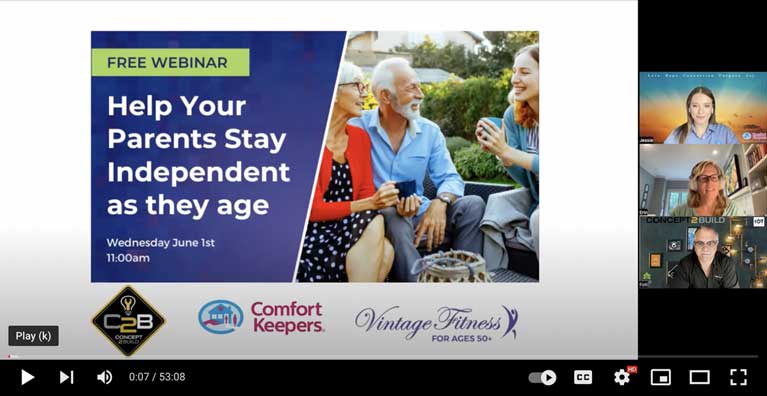 Tips from an aging in place contractor, a home care expert and a fitness expert.
The Vintage Fitness webinar was a collaboration between Jessie from comfort keepers, an in-home care company, Foti from concept to build, an aging in place contractor and Erin from Vintage Fitness, personal training for seniors.
This webinar is for you if:
You worried about losing your independence but haven't done any planning to ensure you can stay in your home as you age
You are helping to care for aging parents and you need some information and support
You would like to know how much typical home renovations cost compared to the cost of a retirement home
You would like to know what signs to look for which flag the need for more care for your parents or loved one
Book a call to learn more about how exercise can help keep you or or loved one living independently in their home.
Book a call for a free consultation
Erin
Vintage Fitness
Vintage Fitness is a personal training company in Toronto, Canada. We specialize in energizing the lives of people over 50 with exercise.