With Personal Training, Barry Is Now Stronger than Most Young Teens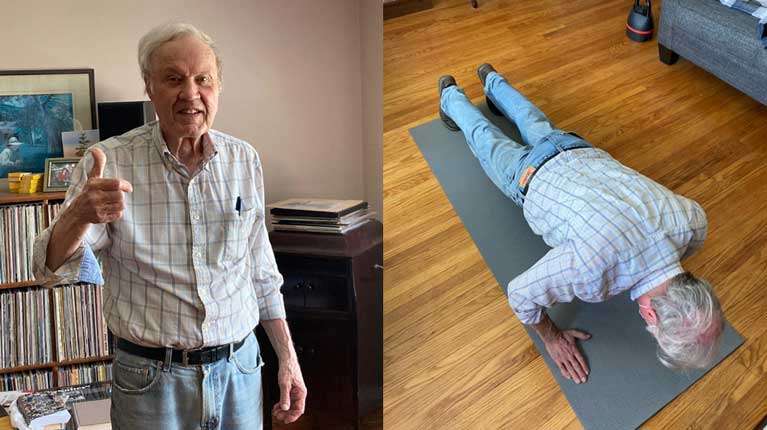 Barry's daughter, Diane, contacted Vintage Fitness in 2021 wanting her dad to build his strength, bone density and maintain his independence. Barry has worked hard over the last couple of years and has had amazing results. Initially his balance was not the best and through training efficiently, he not only improved his balance significantly but also excelled in other aspects of fitness. Some of his achievements are, completing a total of 65 pushups in a single training session and being able to hold a plank for 2 minutes and 30 seconds without a break. Currently he is progressing towards more complex training programs and we are excited to see his future fitness achievements.
Barry's thoughts:
Barry's trainer, Prashanth's thoughts:
Barry has been a dedicated individual who is always prepared and ready for his training session. He is open to change in training style and intensity. This enabled me as a trainer to push his limits and achieve fitness goals that he never even imagined. Every session he gives 100% of the focus and dedication to his training and during off sessions, he does his homework. We have been working together for few months and have seen significant improvements Overall his hard work and commitment has shown all of the incredible results
Book a call for a free consultation with Prashanth
Erin
Vintage Fitness
Vintage Fitness is a personal training company in Toronto, Canada. We specialize in energizing the lives of people over 50 with exercise.