Why did I start Vintage Fitness 17 years ago?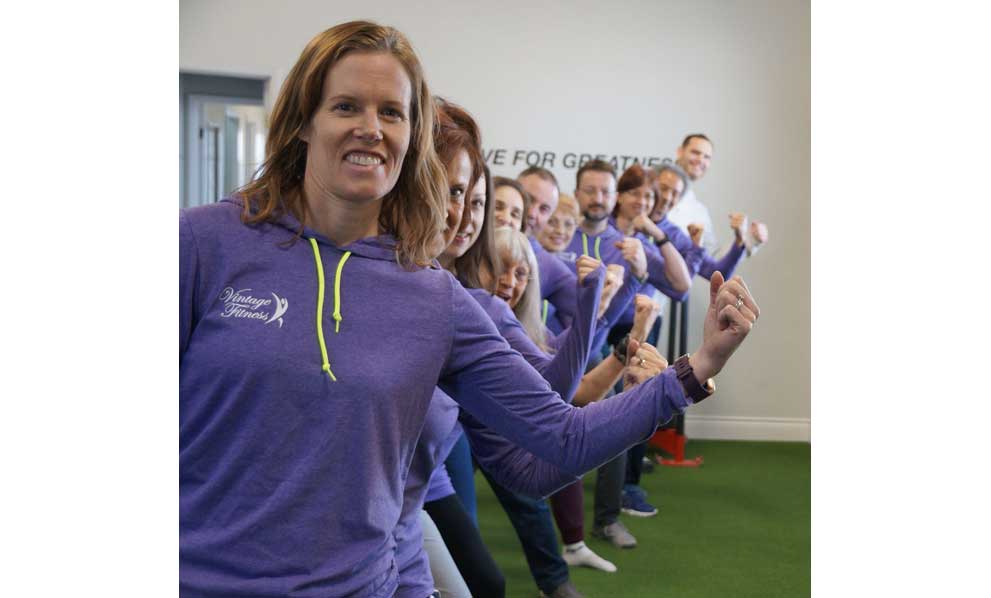 As a Vintage Fitness client or if you just have an interest in seniors health and wellness you will want to know the roots and values of our company. When I had the idea for Vintage Fitness I was working as a brand manager in the alcohol industry, had a toddler and was pregnant with my second child. I had been teaching fitness classes and training clients as a hobby for years and knew in my heart that was my passion. I was asked to start teaching a seniors fitness class at my local gym and was inspired by the lifestyle goals that the seniors had. They wanted to build strength to stay living independently in their homes, ease their pain and stay connected with their friends and families.
Seniors' personalized health and fitness needs were being largely ignored. There were lots of group programs for seniors but very few programs tailored to achieve specific health goals. Living with my grandmother who had Alzeimers meant that I was very comfortable working with older adults and knew the impact that exercise could have in their lives. I disagreed with the focus of the fitness industry on what your body looked like and believed and still believe passionately that exercise makes you feel calmer, more energized and prevents many diseases.
The core values of Vintage Fitness that we try to live out in all of our client coaching are:
Knowledge: We are experts in seniors fitness. We have a best in class assessment tailored for older adults and are always learning more.
Empathy: This is more than a job for us. We care passionately about making seniors lives better with exercise
Grit: We keep working on issues until we find a solution.
Book a call for a free consultation
Erin
Vintage Fitness
Vintage Fitness is a personal training company in Toronto, Canada. We specialize in energizing the lives of people over 50 with exercise.