Client Success Story: Strength, Balance and Flexibility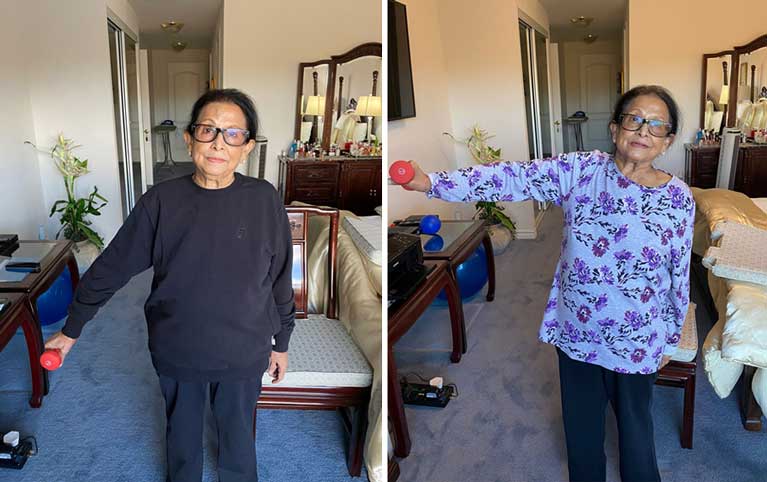 Jamilla has become stronger, increased her range of motion, balance and flexibility with personal training
Jamilla has been doing personal training with Mais from Vintage Fitness for six months.
She has made extensive improvements in her balance , coordination and flexibility. She can now do figure eights with her shoulders for 90 seconds in a proper alignment and posture.
She has become stronger, improved her balance and the range of motion in all of her joints. The pain that she experiences in her muscles and joints has also improved
Jamilla says " I like the use of different tools and equipment in my sessions. . I am more independent and confident about my body . I am finally able to travel alone to meet my relatives!"
Her notes: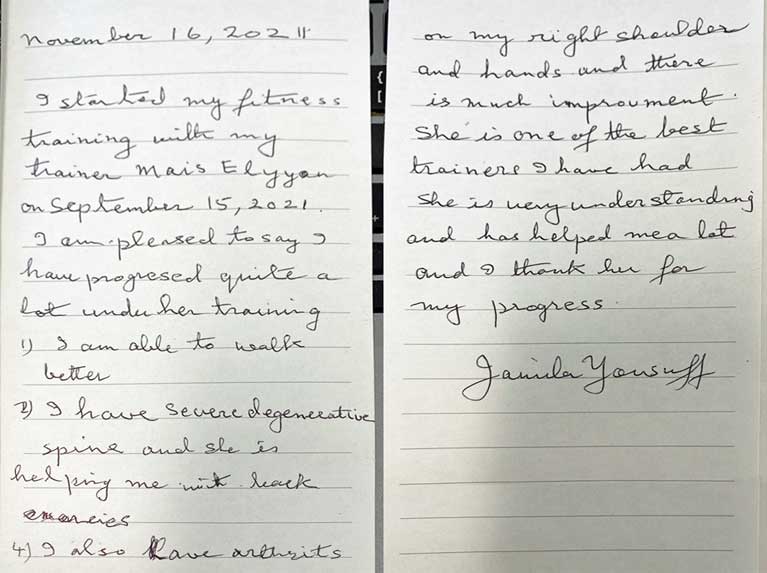 Mais, her trainer, tapes her thumb and sometimes shoulders and lower back which helps to ensure that she is moving in proper alignment. They also have lots of fun together. Here is a picture of them on Halloween and on Jamila's birthday.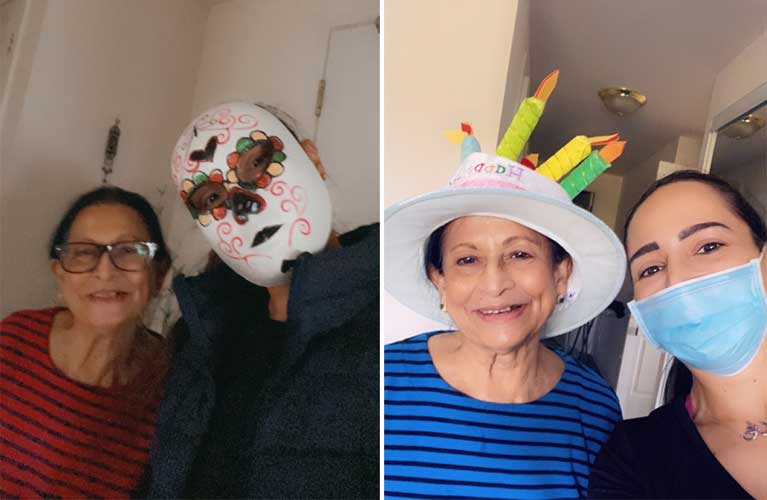 Congratulations to Jamila and her trainer Mais!
Book a call for a free consultation
Mais
Vintage Fitness
Vintage Fitness is an in-home personal training company in Toronto, Canada. We specialize in energizing the lives of people over 50 with exercise.