Improve Your Posture, Ease Your Pain Webinar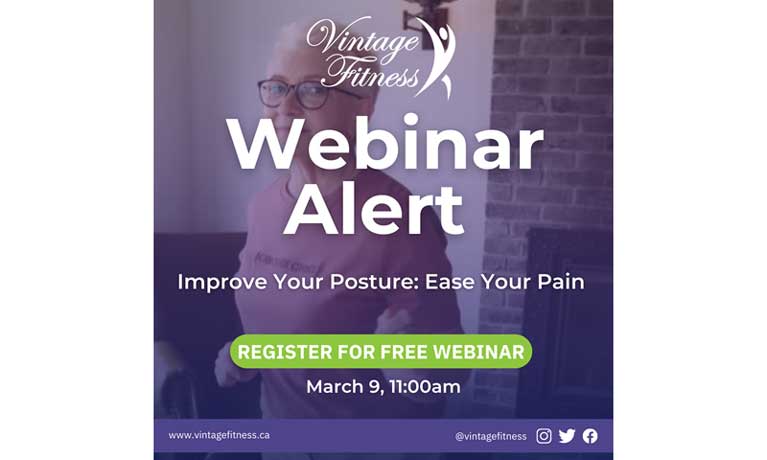 Do you have pain? Posture could be the problem
Free Postural Alignment Webinar
Join Vintage Fitness postural alignment specialist Shirley in this free webinar on March 9th at 11:00am.
If you:
Have chronic pain in your hips, knees, neck
Are concerned about your posture
Sit for long periods of time
Not sure what the best exercises to improve your posture
Have been managing an injury for years but haven't considered improved posture could help
Had to stop activities that you love due to pain
Learn how to manage your pain by aligning your joints with the focus on back pain in this webinar.
PS. register even if you can't attend and you will get the recording the day after the webinar
Erin
Vintage Fitness
Vintage Fitness is an in-home personal training company in Toronto, Canada. We specialize in energizing the lives of people over 50 with exercise.