Client Success Story: Covid Recovery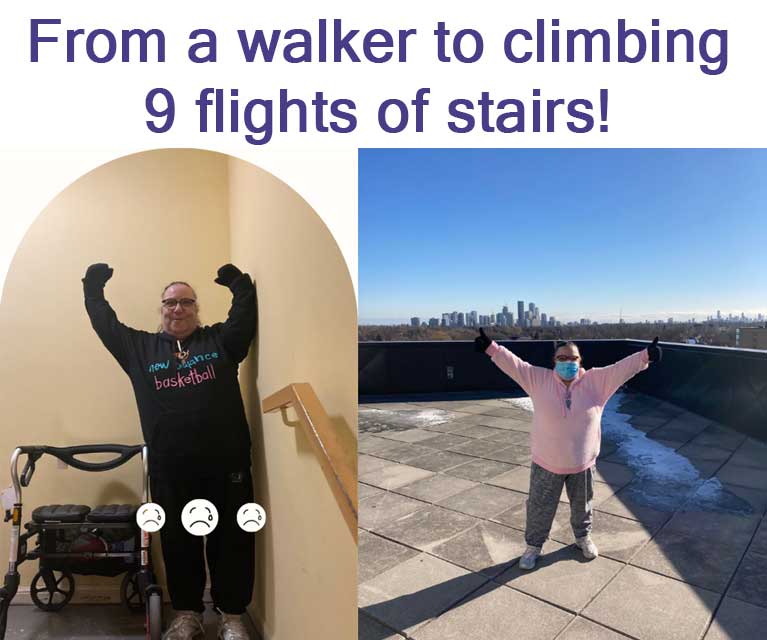 Serena is absolutely amazing. She started exercising with Vintage Fitness a couple of years ago after recovering from CoVid. She had severe leg pain, had to use a walker because her balance was so poor and was feeling unmotivated and not confident.
Serena has worked hard in her training and the results are incredible. She walked up 9 flights of stairs in her building a few weeks ago.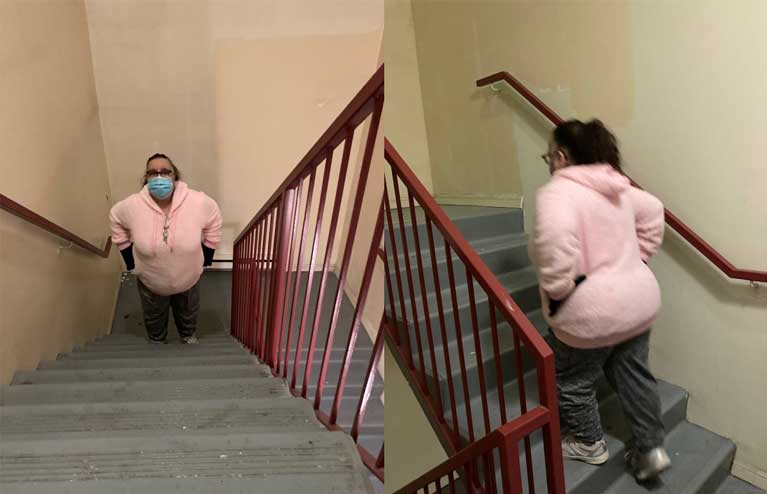 Thoughts from Serena:
I think for the people who think that they can't do It -It CAN be done with the encouragement of warm caring patient kind thoughtful understanding loving teachers. I hope that my thoughts and comments help others that have thoughts that they can't do it ! I thought I couldn't do it either : I was scared to try because I thought that I couldn't get anywhere even if I did. Because a lot of people believed and patiently encouraged me I was able to overcome my fears and I was able to do it one step at a time . Every One Can Do It !!! All It Takes Is Positive Thoughts...... Determination :! Many Thanks To You Erin , Shirley & Prashanth !!!!
Thoughts from her personal trainer: Prashanth
Serena is a very motivated and determined person. She takes her health and fitness seriously which translates in her exceptional improvement with Vintage Fitness. She is punctual and does her homework which results in her performance and recovery outside of the fitness sessions itself. Overall, I am glad that I was able to help her move forward in her fitness journey and improve her quality of life.
Book a free consultation:
Book a call for a free consultation
Prashanth
Personal Trainer
Vintage Fitness
Vintage Fitness is an in-home personal training company in Toronto, Canada. We specialize in energizing the lives of people over 50 with exercise.