Balance and Leg Strength - Client Success Story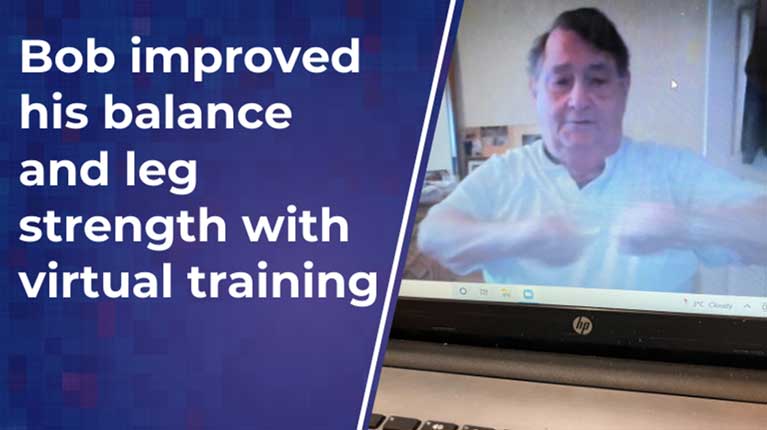 We are so impressed with Bob's progress with his personal training. He started exercising with Vintage Fitness at the end of May in 2021 and realizes how important exercise is for him to become stronger and feel motivated and energized.
His initial goals:
Recover from a stroke,
Improve his stamina
Improve his balance
Ease the pain in his right shoulder
After personal training for three months he increased his leg strength immensely. He was able to get in and out of a chair (sit to stands) in May and 30 sit to stands in August. His balance also improved during his training. He went from needing support with the trainer's hand to be able to balance without support.
One of the keys to Bob's success is his attitude. One of his trainers Bill said it perfectly "much of a client's success depends on the client trusting the trainer, believing in the process, and giving their best in the process and giving their best effort. Bob with his never say die attitude is the epitome of these.
Congratulations Bob on your success.
Book a call with Sid or call (866) 471-0109
Book a call for a free consultation
Erin
Vintage Fitness
Vintage Fitness is an in-home personal training company in Toronto, Canada. We specialize in energizing the lives of people over 50 with exercise.