Vintage Fitness is working hard to keep you safe from CoVid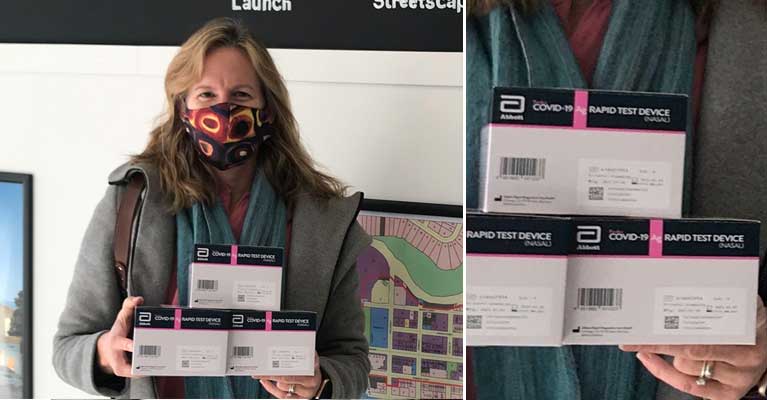 Unfortunately it seems like our CoVid numbers in Ontario are on the rise. I wanted to remind you of the CoVid processes that we have at Vintage Fitness. The picture above is me picking up CoVid rapid test kits from the Oakville Chamber of Commerce for the team.
Ensuring that our trainers do not transmit CoVid to our clients is paramount.
We have developed an extensive process which includes:
All of our trainers are doubly vaccinated and will get the third booster as soon as they are eligible
Trainers wear masks if they are training in person
All trainers have CoVid rapid tests and they test themselves at least once a week
Trainers and clients cancel all in person training sessions if they have any CoVid like symptoms
Clients can seamlessly shift to training over zoom at any time
If you have questions about our CoVid processes or would like to try a zoom training session with your trainer please take to your trainer directly or phone me directly (647) 598-4496
Book a call to for free consultation
Erin
Vintage Fitness
Vintage Fitness is an in-home personal training company in Toronto, Canada. We specialize in energizing the lives of people over 50 with exercise.