Learn How to Get off the Floor with Ease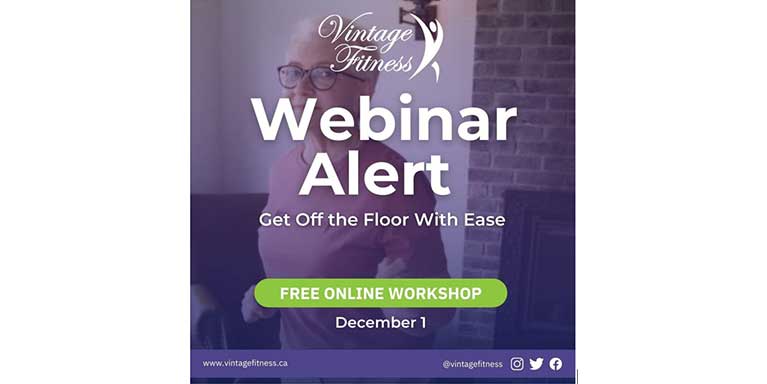 On Wednesday December 1st Vintage Fitness and Inclusive Aging are teaching a free webinar on how to get off the floor with ease.
Margot from Inclusive Aging is an occupational therapist that supports seniors and their families navigate the challenges of aging. Vintage Fitness has been energizing the lives of seniors with exercise for the past 16 years.
We will cover:
What muscles need to be strong to get up off the floor
Best exercises to strengthen these muscles
How to set up your home to make getting off the floor easier
Create staged action plan to start your journey to get off the floor with ease
Day: Wednesday December 1st
Time: 11:00-11:45am (sign up even if you can't make 11 and you will be sent a recording of the webinar the following day)
Register
Ps. If you are busy during the webinar time sign up anyway and you will be sent a recording on a later date.
Good Luck!
Erin
Vintage Fitness
Vintage Fitness is a personal training company in Toronto, Canada. We specialize in energizing the lives of people over 50 with exercise.