Want to Improve Your Golf Game? Strength Train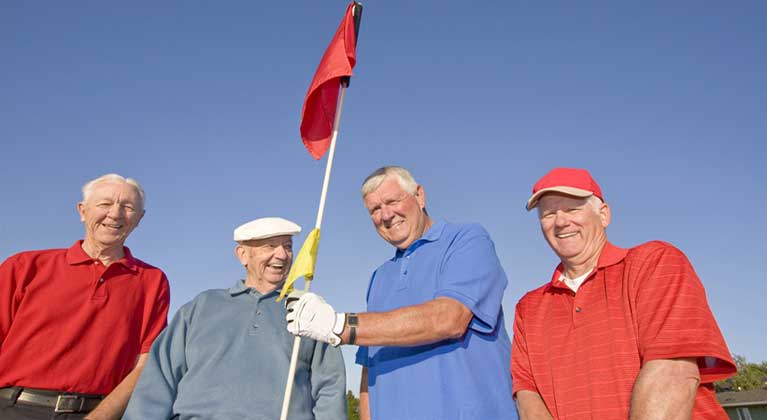 Golf courses are back open in Ontario and seniors are excited to get back outside playing the game they love. Golf requires stamina, shoulder and hip mobility and leg strength.
Our registered Kinesiologist at Vintage Fitness, John Bocti explains why working with a Vintage Fitness professional will improve aspects of your golf game.
In your training we will:
find imbalances and address them to help activate the muscles to gain a greater back swing while allowing the flexibility of your torso to safely allow that to happen.
generate the power and understanding the flow of the body of successfully follow-through for a perfect shot
understand how important core activation and hip mobility is both for your long and short game
work with you to address your limitations and find the aspects of your game which are keeping you from achieving your golf goals.
One of our clients, Barbara, who is 92 has been strength training throughout the pandemic virtually with her personal trainer, Heather. Barbara got back to the golf course in the last couple of weeks and was amazed that she had the stamina to play and that she was able to hit the ball straight!
Check our free exercise page with all of the best exercises for seniors
If you would like a consultation to learn how you can improve your golf game with strength training book a call.
John Bocti
Vintage Fitness
Vintage Fitness is a personal training company in Toronto, Canada. We specialize in energizing the lives of people over 50 with exercise.