How Can I Persuade My Parents to Exercise?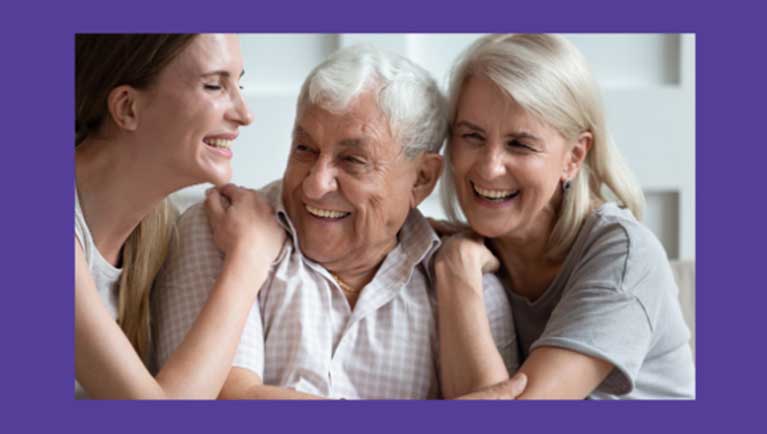 Chances are you are active and know the benefits of exercise in your life. You use exercise to manage your stress, maintain your body weight and stay strong and flexible. You are worried about your parents who have become less active in the lockdown and become weaker and less stable.
Your parents' generation has a different relationship with exercise than you do. Their everyday life was and work more active than yours and they have never been part of a structured exercise program. As they have aged their lifestyle has changed and they need to exercise to improve their quality of life and stay living independently in their home. You have tried to persuade your parents to exercise with little success. They feel like they are too old to exercise or are not confident that they can do it.
Vintage Fitness has been persuading frail older adults to exercise for the last 16 years. We have learned what strategies work:
Let them take the lead: Much of the resistance from your parents comes from fighting to make their own decisions and not feel pushed into someone they are not ready for.
Create goals that are important to them: Talk to your parents about how their body is letting them down. What activities do they love that their body isn't letting them do?
Take it outside of the family: I have to admit that despite the fact that my company has been training seniors since 2005 my parents exercise with one of our trainers. I tried training them myself and my mom kept asking if I wanted to take a break and have a cup of tea! Often a caring professional that knows what exercises your parents should do to achieve their health goals has more success than family exercises with their senior parents.
I plan to run a webinar (May 26th at 11:00am) to provide more details about the strategies we use to persuade frail older adults to exercise.
PS. sign up even if you can't attend the webinar live and you will be sent a recording the following day.

Good Luck!
Erin
Vintage Fitness
Vintage Fitness is an in-home personal training company in Toronto, Canada. We specialize in energizing the lives of people over 50 with exercise.