New Training Program for Seniors with Back Pain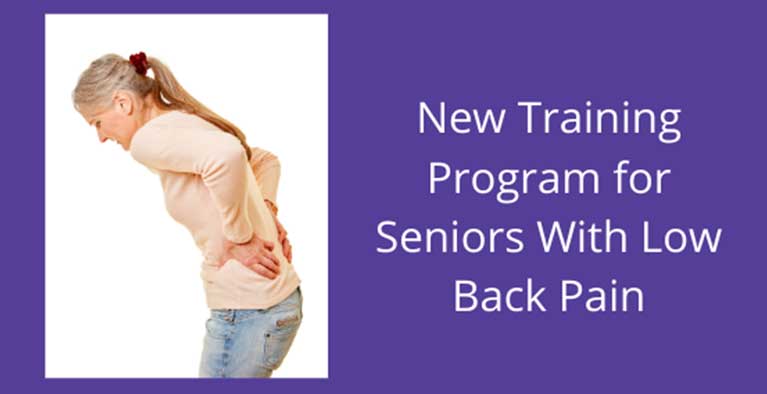 Ease your lower back pain in our new small group virtually training program
I am excited to announce that Vintage Fitness is launching a program for people that suffer from low back pain.
Does low back pain hinder your quality of life?
Have you tried a general exercise program and it has not helped ease your lower back pain?
Are you worried to exercise because you don't want to trigger your back pain?
Do you need motivation and accountability to do the exercises that will improve your posture and help you lose weight which will address the cause of your pain?
Are you unsure if you are doing exercises correctly?
If you answered "yes" to any of the questions above this program is for you! It includes an individual assessment to uncover the triggers for your lower back pain, development of an exercise program to ease your lower back pain and accountability and motivation to succeed.
Next steps:
1. Watch our webinar all about easing your lower back pain:
2. Call (866) 471-0109 or email erin@vintagefitness.ca to book a free consultation and learn more about how you can ease your lower back pain with this program.

Good Luck!
Erin
Vintage Fitness
Vintage Fitness is an in-home personal training company in Toronto, Canada. We specialize in energizing the lives of people over 50 with exercise.