Free Webinar: Ease Low Back Pain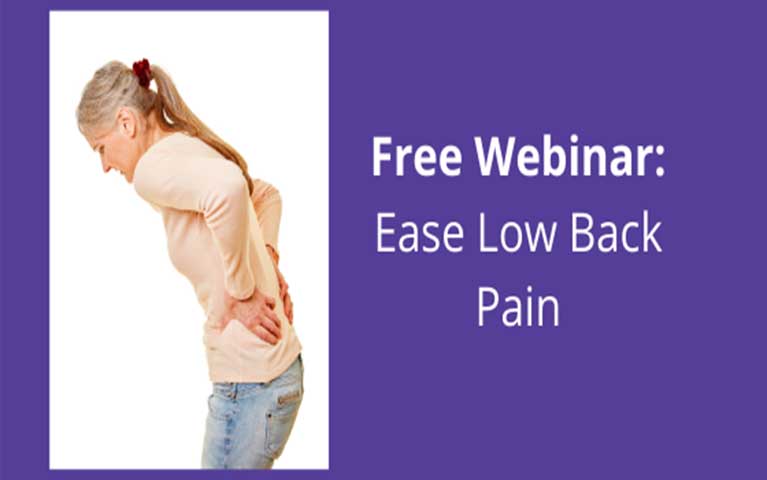 We are all sitting more and facing intense emotional stress as we deal with the CoVid lockdown in Toronto. The impact of all of that sitting and stress is pain in the back.
Join Cristina and Erin of Vintage Fitness on Wednesday April 14th at 11:00am for our free webinar all about easing back pain.
We will cover:
Uncovering your back pain triggers
How to successfully ease your lower back pain
Which exercises are best for you
How to do the exercises properly
PS. sign up even if you can't attend the webinar live and you will be sent a recording the following day.

Good Luck!
Erin
Vintage Fitness
Vintage Fitness is an in-home personal training company in Toronto, Canada. We specialize in energizing the lives of people over 50 with exercise.