Panos Is Leaner, Stronger and in Less Pain with Virtual Training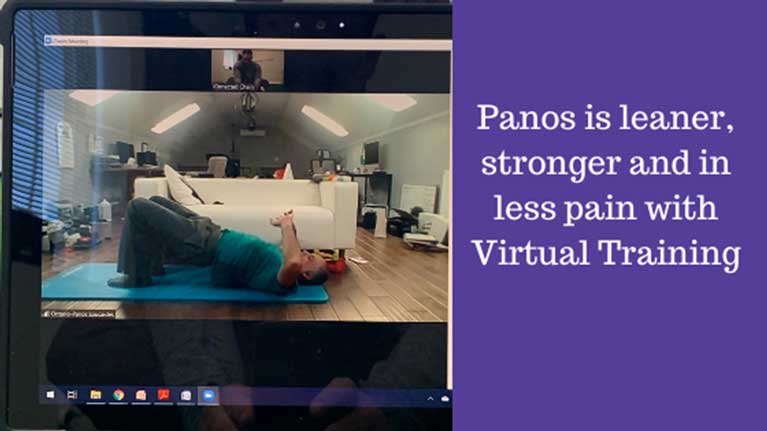 Panos called Vintage Fitness after years of neck and back pain that flared up every time he tried to get more active and to lose weight and gain strength.
The goals that he and his kinesiologist, John, are working towards are:
Improve neck pain and discomfort while managing workplace related imbalances and injury
Improve body composition and decrease body weight
Overall mobility and physical longevity
In just two months, Panos has reduced his body weight by 15 pounds and neck concerns are more manageable. He is more mobile and taking on Tai Chi and regular Cardio exercise.
I am impressed that Panos has achieved such great results with virtual training and will be able to get back out into the world post lockdown stronger, leaner and in less pain.
Book a call to for a free virtual session

Good Luck!
Erin
Vintage Fitness Personal Trainer
Vintage Fitness is an in-home personal training company in Toronto, Canada. We specialize in energizing the lives of people over 50 with exercise.