Free Webinar: Get Motivated to Move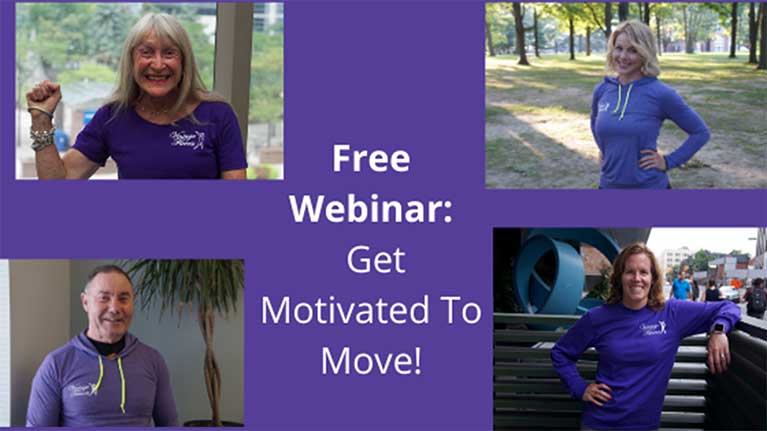 Join Vintage Fitness personal trainers, Erin, Dee, Bill and Pamela for a free webinar on February 24th at 11:00am to motivate you to exercise despite your age, health conditions or lack of energy.
We will cover:
Create an exercise plans that compliments your motivational style
Learn strategies that our senior clients use to keep them exercising
Get expert tips from Vintage Fitness Personal Trainers (including Dee who will be 80 next year!)
Register
Recording: Register even if you can't attend live and you will be emailed a recording

Good Luck!
Erin
Vintage Fitness
Vintage Fitness is an in-home personal training company in Toronto, Canada. We specialize in energizing the lives of people over 50 with exercise.