Ideas to Get Outside and Active for Seniors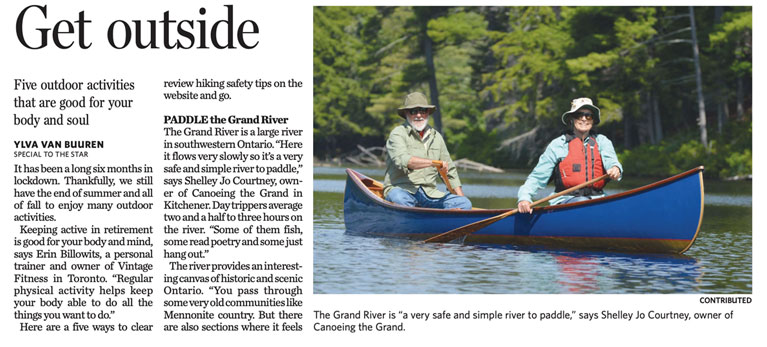 Vintage Fitness in Toronto Star
We still have a few more weeks to enjoy the summer before the cooler weather hits. I would like to thank reporter, Ylva Van Buuren for interviewing me for her article in the Toronto Star with tons of ideas for seniors living in Ontario to get out and get active outdoors.
Here is the link to a pdf of the article that appeared in print version only:
If you need motivation to strength train to improve your balance, posture and lose those CoVid pounds why not try a free virtual training session with a senior's fitness expert?
Book a free virtual consultation

Good Luck!
Erin
Vintage Fitness
Vintage Fitness is an in-home personal training company in Toronto, Canada. We specialize in energizing the lives of people over 50 with exercise.