Free EBook: Make Everyday Activities Easier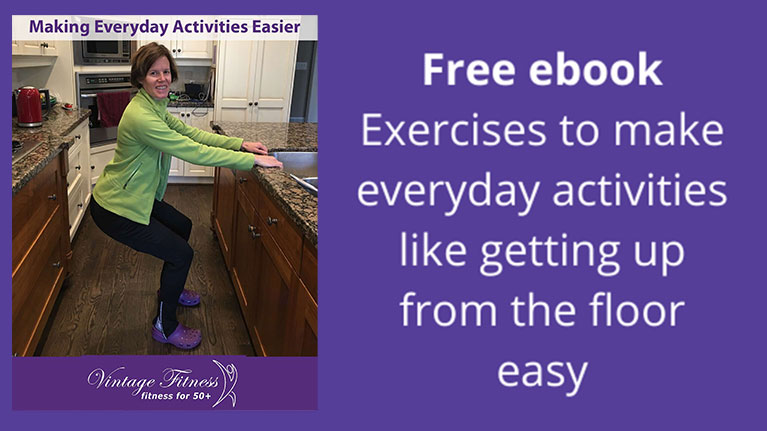 Vintage Fitness has a new free e-book showing you how to make everyday activities easier.  The book has pictures and videos for exercises that will make help you do these activities without even thinking about it:
Getting up off the floor
Climbing stairs
Painting your Toenails
Lifting a heavy pot when cooking
Getting up from a deep sofa
The dog poo pickup
Lifting grandchildren
Sign for our Newsletter to download the new ebook and send to any friends that could benefit as well

Good Luck!
Erin
Vintage Fitness
Vintage Fitness is an in-home personal training company in Toronto, Canada. We specialize in energizing the lives of people over 50 with exercise.