Vintage Fitness Gets Back to in Person Training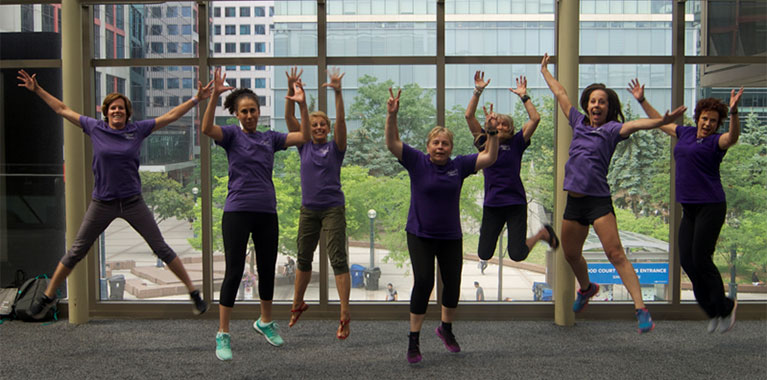 Thank you again for your patience and support during these difficult times. Currently, we plan to start training clients in person on July 6th.
Many of you have taken advantage of our virtual training and the feedback continues to be great. We could not be more pleased and we will continue to provide this service to all of our members . However, many of you have recently expressed your desire for in person training.
Reopening protocols
Services and programs:
There will be in person training in your home or garden
Virtual sessions will still be conducted as well, if you wish to continue training virtually
Before your workout
All clients to complete an updated waiver
All staff members will check their temperature daily and cancel the session if above 38 degrees celcius.
All clients to inform their trainer if they develop CoVid symptoms
Trainers will not bring equipment with them. Clients will use their own exercise equipment during the sessions. We can purchase new equipment for you and deliver it to you if needed.
Clients should wash their hands with soap before and after each session
During your workout:
Your trainer will be wearing a mask while training you
Your trainer will use hand sanitizer before and after every session
Your trainer will practice social distancing during the workout
We are in this together
As we think about the future of health and wellness, we recognize that we are all part of a larger community of organizations, cities, and individuals taking immediate, necessary steps to care for our well-being.
While distancing may be part of our new normal, staying active and connected remain more important than ever. It is vital to our health to have a safe place to boost our immune systems as well as our mental and physician health through exercise.
That's why we are enhancing our services to protect the well-being of our Vintage Fitness community - ensure our clients and team members can continue to exercise and practice a healthy lifestyle together.
We have been here for you for the last (15 years) and we will be here, when you're ready.
Book a free virtual consultation

Good Luck!
Erin
Vintage Fitness
Vintage Fitness is an in-home personal training company in Toronto, Canada. We specialize in energizing the lives of people over 50 with exercise.