Client Uses Exercise to Gain Her Vibrancy and Strength During Her Cancer Treatment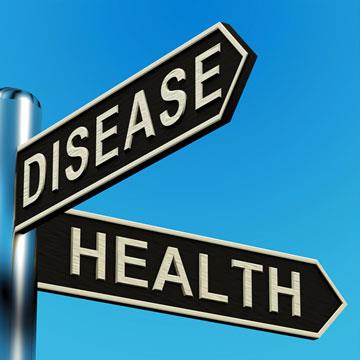 Are you trying to motivate yourself to exercise post cancer?
Are you waiting to start exercise until your health issue gets better?
An interview with a client who has been exercising throughout her cancer treatment and recovery will remind you to start exercising now as it will help in your recovery.
Tell me a bit about what you have endured over the last few months
I have only undergone Chemo for the past 3 months. Studies have shown that exercise is important to assist with the effects of chemotherapy to leave the body. Chemo really drains me the first week after the treatment but my whole body improves as the days roll by - I am not sure if the fatigue that hits me early in the treatment increases each time but Cory adjusts our regime to suit my level of fitness.
How did you stay motivated to exercise?
There are several things that motivate me - one is the need to do this for my general wellbeing, the other is the quality and input of Cory.
What improvements have you noticed?
Every time I do a session with Cory, I think my stamina is building. My sit to stands is where I really notice the difference - we now do 3 sets of 12 and while I use to dread this exercise, I now only loathe it. However, I do it and feel pleased that it is easier as time goes on.
Any tips for seniors isolated at home to start exercising?
As for anyone at home, I think the contact with someone who is trained in proper exercise for Seniors is a valuable way to improve one's outlook on life and give one something positive to do in these days of isolation. The bonus, of course, is improved balance and strength.
Cory has been a wonderful coach and cheerleader for me. He is helpful and so willing to make schedule changes when necessary. I look forward to our time together.
Thoughts from our personal trainer: Cory
What changes have you noticed?
The client has become visibly stronger and more confident during the session. I am now able to challenge her more as her strength and stamina increases. The client also appears to be looking forward to and enjoying exercise more. Where before it was an obligation, it now appears more to be something she wants to do and looks forward to. Although there have only been 3 chemotherapy sessions, the recovery afterwards appears to be easier to navigate through and we are able to continue with the program without any regressions in intensity.
Any exercise programming that you find especially helpful for people undergoing cancer treatment?
Just get moving. Even if a treatment sessions has knocked the wind out of your sails, it's important to perform some form of exercise. The programming should take into account what a client's body is telling them what they can or cannot do. As per the website cancer.net - "An exercise program can help reduce treatment side effects such as fatigue, neuropathy, decreased range of motion, weakness, lymphedema, and depression. In addition, numerous studies have confirmed that exercise can help reduce cancer risk. "
Other thoughts or notes?
Virtual training has been a great way to provide an exercise program for those who are self-isolating but out of necessity are proceeding with cancer treatment.
Book a free virtual consultation with Vintage Fitness to see if exercise can help in your recovery
Book a free virtual consultation

Good Luck!
Erin
Vintage Fitness
Vintage Fitness is an in-home personal training company in Toronto, Canada. We specialize in energizing the lives of people over 50 with exercise.