Day 85: How Long Will You Wait to Get Stronger and More Balanced?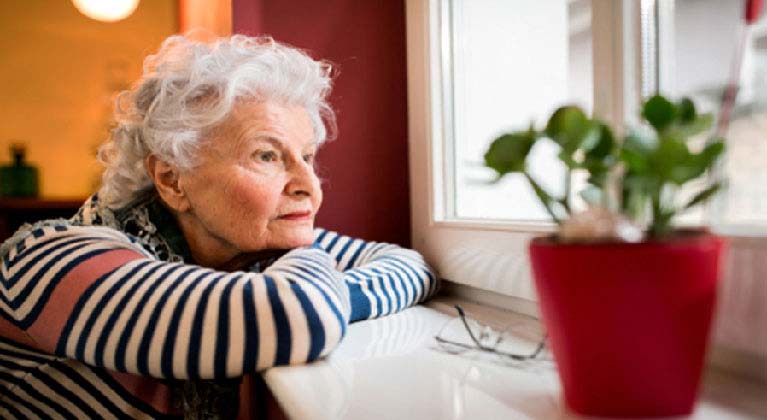 Today we have been in isolation for 85 days. At the beginning of the isolation we were all in survival mode making all of our plans when the global pandemic ended. Many seniors in isolation are spending too much time sitting causing them to become weaker, heavier and feeling trapped. We need to move out of survival mode and empower ourselves to set and achieve our personal goals.
I am so proud of the clients that are training virtually with our team of older adult fitness experts. They are gaining strength, losing weight and feeling motivated to live their lives empowered.
A few highlights:
Franki who lives in the UK says " The training with Cory has been spot on. Thank you. He is considerate and makes sure I am comfortable with all his instructions. He has gauged the level just right. I never thought I would hear myself saying that I enjoy exercise training sessions, but Cory's friendly but professional approach has made the sessions very gratifying. Previously if standing on one leg and I started to wobble, I rarely could regain my balance without having to put my raised foot down. Since the training I have managed to regain balance on some occasions even from a most significant wobble!
Lea has made the decision to prioritize her health and it is working. "I just signed up this week!!! Erin and John did such a thorough assessment of my abilities and limitations. I am excited to see where my success with Vintage Fitness will take me. My goals are to be more mobile, strengthen some weak spots and if possible, lose some inches while gaining tone. I am not too concerned about the number on the scale, but more so about how I feel."
Gina was nervous to start exercising again after a long break from it but she is so glad that she did; "Thank you. I cannot even begin to tell you how grateful and relieved I am to be doing this with you and Dee. It's been a long time coming. I was worried that I wouldn't be able to even work with anyone for 1/2 an hour and after doing 2 1 hour sessions with Dee all is much better than I expected. The hour goes along quite quickly. I'm looking forward to next week".
But….
Do I really get the value of an in person personal training session?
Over the past few months in dozens of virtual training sessions with clients between 65-90 years old, we are amazed at how well our trainers can deliver the right exercises to meet clients' goals, ensure that the clients are doing the exercises with perfect form in real time and motivate clients to stick to their exercises. Does it work? YES.
I am keeping up with my walking every day, isn't that enough?
Amazing that you are keeping up with your walking! It is so important for your mental health and cardiovascular fitness. Health Canada's exercise guidelines for people over 65 suggest:
Take part in at least 2.5 hours of moderate- to vigorous-intensity aerobic activity each week.
Spread out the activities into sessions of 10 minutes or more.
It is beneficial to add muscle and bone strengthening activities using major muscle groups at least twice a week. This will help your posture and balance. (Canadian Physical Activity Guidelines: 65+)
Working with a Vintage Fitness personal trainer will not only ensure you meet the minimum exercise guidelines but take your strength, balance and flexibility to a new level.
What if I am not "tech savvy"?
We have been working hard to overcome the barrier of technology for some seniors. We have come up with 3 solutions:
We have partnered with a Toronto based company that specializes in teaching technology to seniors. They teach you over the phone step by step to download zoom or use other video programs such as FaceTime and Skype.
We start with a free 30-minute session with your trainer to make sure you can both hear and see each other well
Don't have a tablet or webcam? We will sort one for you and drop it to your doorstep. (with a few disinfectant wipes included)
Can I really get a good workout without access to my condo gym?
The quick answer to this is a resounding YES. At Vintage Fitness we have been training clients in their homes for years using their body weight and some small pieces of equipment such as exercise bands and hand weights. No equipment at your place? We will deliver an equipment pack to your doorstep.
I am hearing all about the invasion of privacy with all of the technology use during this crisis- how can I ensure my virtual personal training sessions are private?
This is an important question that the Vintage Fitness training team has considered deeply given that the majority
of our clients are older adults. We have decided to use ZOOM as the software for virtual training and have researched what security settings Zoom has to ensure privacy. For each meeting we:
Turn on the waiting room feature to only admit you in
Use personal as opposed to public meeting ID's for our sessions
Require a password to join each session
"Lock" the session on Zoom once it starts
Book a free virtual consultation

Good Luck!
Erin
Vintage Fitness
Vintage Fitness is an in-home personal training company in Toronto, Canada. We specialize in energizing the lives of people over 50 with exercise.