Virtual Training Success Story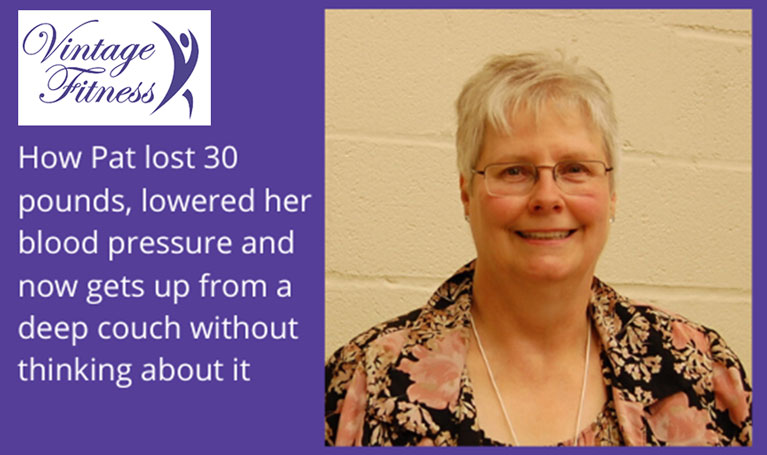 Pat has been working with Vintage Fitness personal trainer Cristina since September 2019. She has transformed her health by doing the right exercises, the right way and stayed consistent over time. Before she started personal training, she was very overweight and had difficulty getting up from a chair. During the first month of sessions she found it challenging but kept at it and inspired a few neighbours in her condo to get moving as well. Since starting traing with Vintage Fitness Pat has lost 30 pounds, improved her posture and lowered her blood sugar levels and blood pressure. Pat commented "my family doctor and my endocrinologist (my diabetes doctor) both told me that losing 25 lbs would make a big difference. I didn't believe them but they were right. My blood sugars, blood pressure and cholesterol are all much better."
When CoVid hit Pat knew that if she didn't keep training with Cristina she would lose all of the progress that she had made during isolation. She finds the virtual training means that she doesn't backslide on her fitness. Pat and Cristina have spent some time making virtual training seamless by using a tri-pod and taking advantage of the exercise equipment packs that Vintage Fitness offers.
Book a call with owner of Vintage Fitness, Erin Billowits to set up a free virtual session with a 50+ fitness expert today to ensure that you don't get weaker and heavier during isolation.
Good Luck!
Erin
Vintage Fitness
Vintage Fitness is an in-home personal training company in Toronto, Canada. We specialize in energizing the lives of people over 50 with exercise.