Vintage Fitness Welcomes Cory to Our Personal Training Team!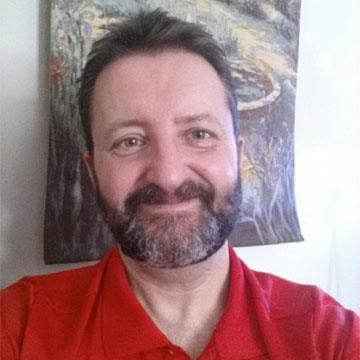 Cory is a CanFitPro Personal Trainer who is always excited to work with older adults in a variety of settings – clinical, long term care, retirement home and private residences. Throughout his personal training history, he has instructed gentle fit classes as well as delivered community-based falls prevention programs.
In addition to a CanFitPro Personal Trainer certification, Cory also holds a diploma as an Occupational and Physiotherapist Assistant as well as certifications specific to the older adult population.
In his spare time, Cory enjoys pursuing his own fitness journey through strength and cardio training, the latter by taking part in the Latin dance program of Zumba.
Cory looks forward to joining you on your own personal fitness journey and wants to empower you to achieve all of your personal goals!
Credentials:
Occupational/Physiotherapist Assistant Diploma
CanFitPro PTS
Active Aging Certificate
Exercise Anatomy
Managing Physical Activity Programs For Older Adults
Strength Training Past 50
Training Area:
Cory works in Aurora, Newmarket, Richmond Hill, East York, Vaughan, North York, East Gwillmbury
What Should I do now?
Virtual Training

Need support?

Phone Consultation

Good Luck!
Erin
Vintage Fitness
Vintage Fitness is an in-home personal training company in Toronto, Canada. We specialize in energizing the lives of people over 50 with exercise.