Client Success Story: It Is All about Your Attitude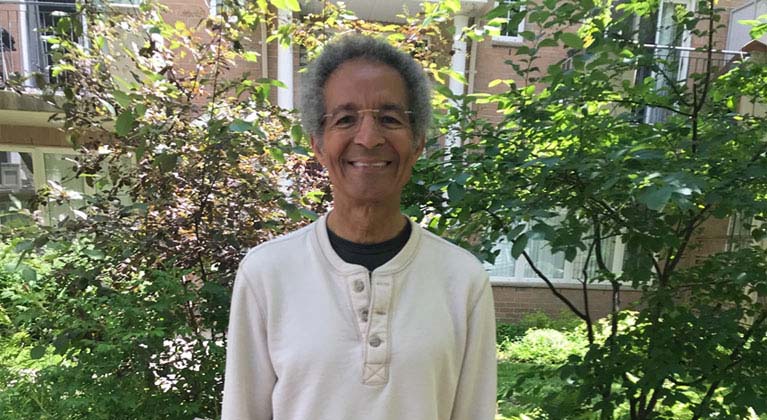 A big congratulations to Darlene who has achieved amazing results in her personal training with Don (shown above) over the last three months. Don is so impressed with her enthusiasm and desire to learn more about exercise and how it can transform her health.
Darlene commented that "Don keeps training sessions interesting with varied exercises, a sense of humor and focused coaching. He push's and motivates me to work harder. It has worked!
In three months, I have:
better balance
am able to walk more
have less fatigue
have lost 5 pounds
feel some of my muscles for the first time in my life.
Don gives me a better understanding of the connections between the various muscles in the body which helps me understand what is happening as I work out. I enjoy more activities of daily living - like
gardening and feel more confident.
The keys to Darlene's success
Her positive attitude
Her bravery in taking a risk and trying something new
Her curiosity about her body and how it works
Her ability to set time aside to do the "exercise homework" that Don gives her
Thank you, Darlene, for being a role model to all of us at Vintage Fitness
What Should I do now?
Want a free consultation?

Interested in exercise videos?

Need support?

Good Luck!
Vintage Fitness
Vintage Fitness is an in-home personal training company in Toronto, Canada. We specialize in energizing the lives of people over 50 with exercise.