The Wisdom of Woman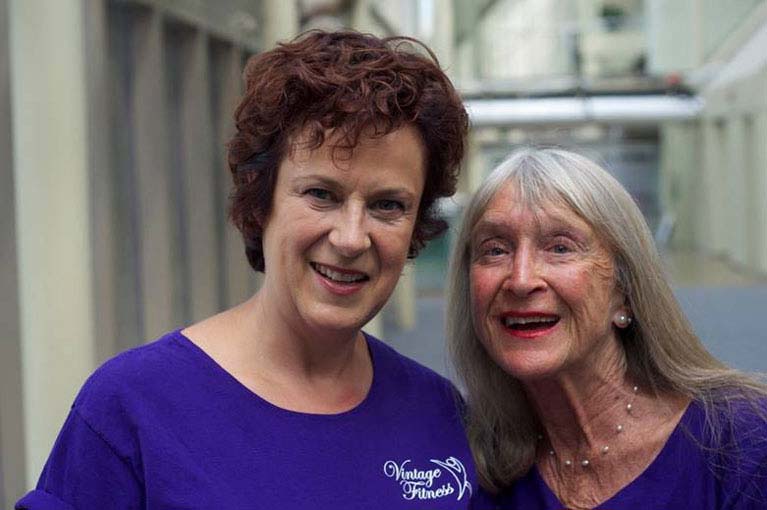 Today is international woman's day so I thought that I would like to write about the wisdom that I have been blessed to receive from the clients we work with at Vintage Fitness. Most of our clients are between 60 and 80 years old and have rich lives full of joy as well as trauma and loss. We are very lucky to work with these woman every day and learn many of life's most important lessons from a group that is all too often ignored or patronized.
Know what you need: When we first meet with clients many of them have a deep understanding of what their bodies need but don't always know how to achieve it. Taking the time to sit quietly and listen to your body is an essential first step in the journey to wellness.
See the value of connection: In a world that seems to move faster as every year passes full of apps, video calls and activities woman are often the glue that keeps their families and friends together. They understand that meeting for tea, wine or cards is about keeping connected and is critically important. As the matriarchs of their families they teach their kids and grandkids that life is not about how efficiently you cross off your to-do list but how you chose to interact with the people around you.
Quietly stand your ground: It is not always the person who has the loudest voice that gets their message across. I have seen my clients patiently role model the behaviour they hope to see in their adult children and grandchildren with an unwavering belief that it is the right thing to do. I have often heard stories where "at grannies house, it is grannies rules"is the final say.
Laugh at yourself: Personal training is an amazing process that results in people become stronger, more balanced and feeling more energized. Getting these results means challenging yourself in a safe way to move your body often and well. There are many times when clients could feel discouraged or upset if they don't get a move or are finding something challenging but instead of grimaces we often see smiles and hear laughter.
Stay motivated to move: Dee Simpson is a personal trainer with Vintage Fitness in her mid 70's She is an absolute ball of energy and positivity. Have a look at this video below when she explains how she stays motivated.
Video :
If you would like a free consultation with a 50+ fitness expert call Erin 416-951-7978 or email erin@vintagefitness.ca
Good Luck!
Erin
Vintage Fitness
Vintage Fitness is an in home personal training company in Toronto, Canada. We specialize in energizing the lives of people over 50 with exercise.